As I mentioned in previous posts, I have been in the process of redoing my Master bedroom. As the redo has been progressing I have been wanting some new art for two small walls on either side of the bathroom. While the room has been evolving, it has taken on a very vintagey feel and I wanted something that reminded me of the outdoors but had that vintage look too.
I had some old frames and decided to use those to create some new art instead of buying something new. I love birds so wanted to incorporate those somehow as well. After I had decided that the art in the frames would be simple and nature oriented I just needed to gather the supplies and get a stencil for the birds.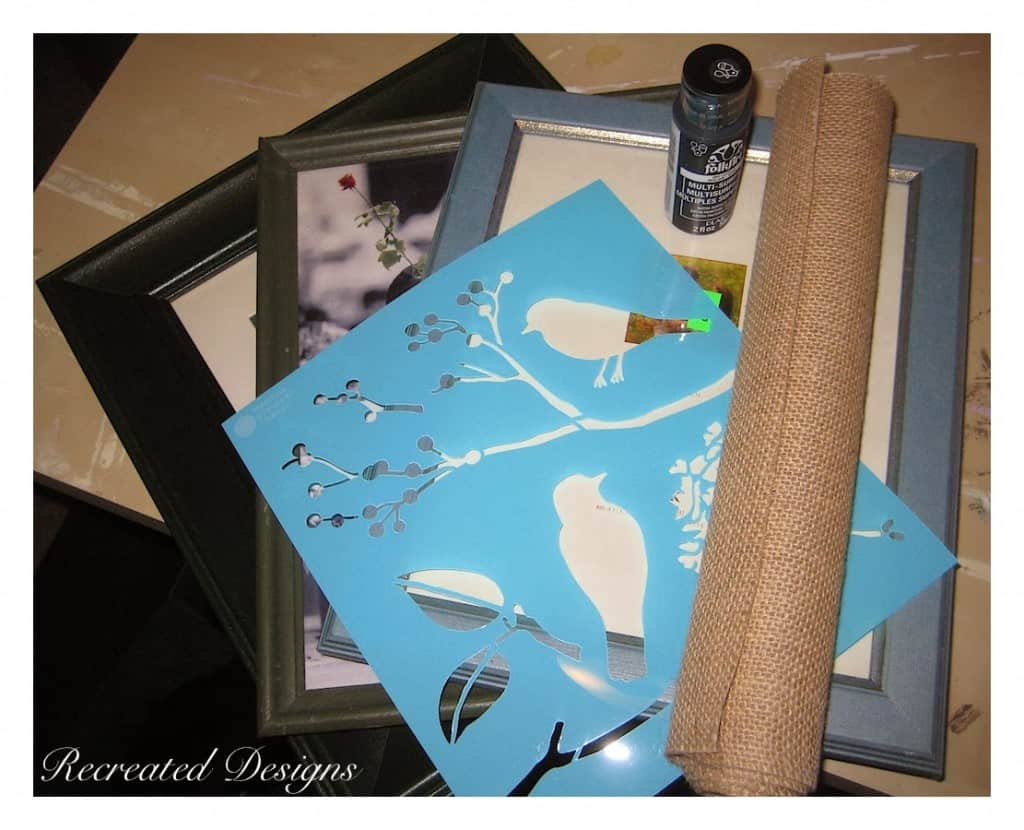 I chose three frames, all rectangle, but yet all a little different. I really enjoy when groupings are similar in some way to tie them together yet different enough to add charm and character. For the birds, I found a Martha Stewart stencil that I thought would be perfect and picked up some burlap to use as the backdrop for the art.
To prepare the frames, I removed the glass and backings on each and gave each frame two coats of Annie Sloan's Pure White Chalk Paint. That was it! Easy peasy! They were done and ready to go.
To make the art, I cut a piece of burlap to fit in each of the frames and taped it down to my table. I then used some black paint and stencilled some birds and branches onto the burlap. Once the paint was dry, I mounted the burlap inside of the frames and had my brand new art!
For under $10 I recreated some frames and have some new art for my bedroom that turned out even better than I could have imagined!
I love, love, love ♥ my new art!