I shared with you a few weeks ago my Dining Room table redo and I have been loving the lighter colour. It is so calming and airy feeling. When I painted the table though I knew I didn't want to keep and use the chairs that had come with the set.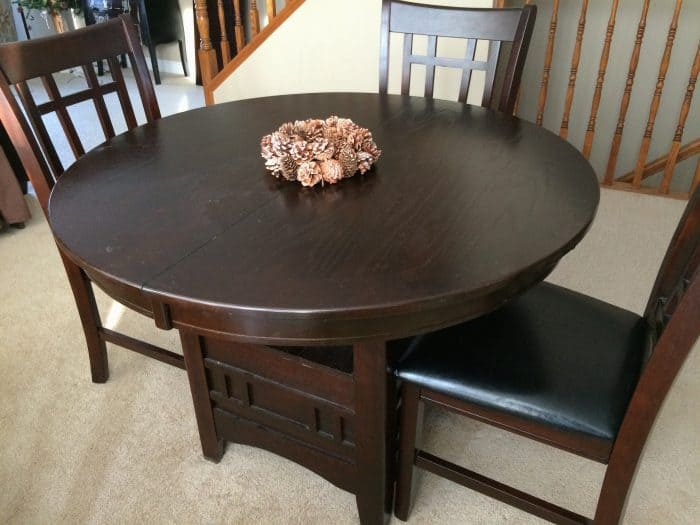 The chairs were tall, and when all 4 were around the table, they felt too overpowering. I have been on the hunt for new ones for a while and my sister found these beauties for me…

for only $12!!! For the set! Not each one. Can you believe it?? 4, solid wood, Art Deco chairs for $12.
I love their curved backs and low profile. They were a perfect fit for the table and don't take away from the flow of the room.
To refinish them, I used Homestead House Milk Paint in Limestone on the chairs. It came out with a slightly different hue than the table because the wood was a different colour but I don't mind that at all. I love how it chipped just a little and looks like they are lovingly used.
For the seats, I used a beautiful, thick linen fabric. I would have loved to used vintage linen but the pieces I have on hand weren't large enough. I will keep my eye out though on my vintage hunts for a piece and I may swap it out if I find some I love.
I am absolutely loving the chairs painted and how beautifully it highlights their curves.

Next Tuesday I will share the step-by-step on how easy it was to recover the chair seats.
And if you missed the Facebook Live on Tuesday night, you can find it here. This glass vase was one of the things painted during the demo.
Pin for later…