Last summer I did a series of posts about things I found at the dump. The dumps around our family cottage have an amazing recycle – reuse program. Each one has a building where people can leave items that are still in decent shape for others to pick up for free. It encourages people to keep perfectly good items out of the garbage and allows others to "shop at the dump store" for things they can use.
With each trip to the "dump store", I am always amazed at what is left by people! There is everything from broken furniture to rusty, crusty lights and small things of all sorts.
This summer I will be making the rounds of "dump stores" on a regular basis again and can't wait to do another series about what I find. I never know what will turn up on each visit!
In case you missed some of last year's projects, here are a few of them to catch you up…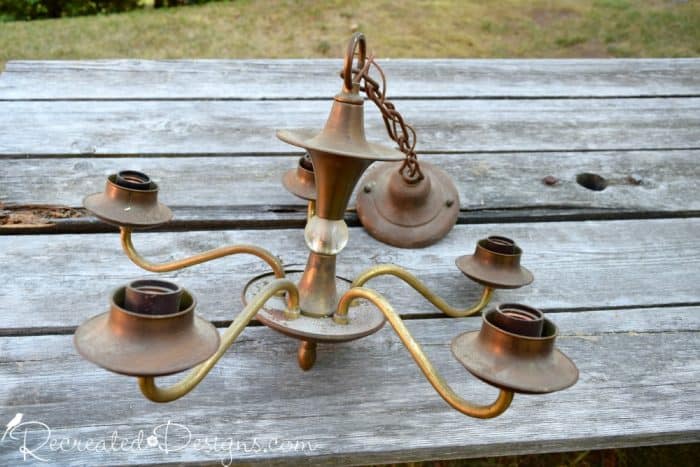 Before…