I have certainly made my share of moves in the past 26 years. My journey has taken me from growing up in Canada to going to school in Boston to working in Ohio and back to Canada. In each of those place I lived in multiple homes.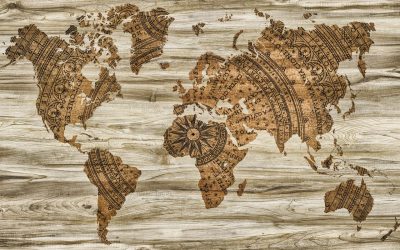 Since moving back to Canada I have finally settled down, at least for now, in a house that I can call my own. It is filled with things that make me happy. Furniture with chippy paint, vintage pieces, old wood and calm colours.
With all of my moves around North America, even when I was renting apartments or houses, there were some essentials that I always wanted in each new home.
Rugs
I love a good cozy rug under my feet. Not necessarily wall to wall carpet, but a beautiful rug that warms your toes and your heart. Even if your home is temporary (like a college dorm or starter apartment) you can cover up old ugly wall to wall carpet with an area rug. Who says you can put a rug over a rug??
Here are a few that I love…
this beautifully understated grey and cream one
this gorgeous neutral beauty
and
this stunning simply wool rug
Artwork
I have to say that my choice in artwork has changed over the years. Instead of posters on the wall, I now prefer rustic, vintage art that isn't necessarily meant to be art. Do you know what I mean? Like an old screen window that isn't really art unless you hang it on a wall and look at it which a whole new perspective.
Or, frankly, anything with birds. I love birds!
New Mattress, Sheet and Pillows
Do you have a favourite set of sheets? or a favourite pillow? or even a mattress? I do! I definitely have my favourites and they are my go tos for comfort. My bedroom, no matter what home I'm living in at the time, is my sanctuary and my refuge. It has to speak to me and comfort me and take my cares away. (Ok, now I'm ready for bed!! Bring on the new – and clean – sheets, pillows and mattress!)
A Statement Piece of Furniture
No matter how much money you have, you can always find a beautiful piece of furniture that becomes a statement piece in your new home. A statement piece is a piece of furniture that draws your space together and speaks to your heart. I found this old buffet for $20, painted it and made it personal by adding letters from generations of my family. It is now the perfect rustic piece that I will keep forever.
Vintage Accessories
It is no secret that I love reusing old, vintage pieces that I can reclaim or recreate. Mixing old and new accessories can give a home a sense of being connected to the past while moving forward to what lies ahead.
This mix of both old and new accessories that I picked up in NY at the Country Living Fair last year still make me smile when I see them around my house.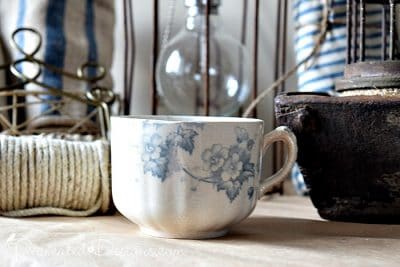 Curtains
Finally, and this one may seem obvious, but a new home is never complete without curtains. Not only do curtains provide privacy but I think they absolutely change the look and feel of a room. Even the colour you choose for curtains affects the feel of a room. Beautiful, soft curtains can warm up a room instantly and should never be overlooked.
Here are a few that I love…
beautiful, creamy curtains
subtle, beige patterned ones
and
French script, linen panels

No matter where you move or how many times, you can always make a new home feel like home to you. When you are decorating, remember to choose pieces that speak to your heart, that create spaces that promote relaxation and to mix old and new. Your next home maybe your forever home so make it perfect for you.
**Please note that this post includes Affiliate links for your convenience. All links are for products that I have tried and use regularly. By using the link, it in no way increases the cost of the item to you. However, by using the link, a small portion of the sale is given back to help fund this blog.**
Pin for later…