On my weekly visits to the dumps, I am forever finding cork boards. They have become a disposable item when they can easily be made to look pretty and more interesting. Popular back in the 70s and 80s, they don't seem to be used as much anymore.
I have a large one in my workspace and find it so handy to hold everything from special mementos and quotes to a special sampler stitched in 1903!
The Board
Most of the cork boards I find are in good condition but are boring, dated, and ugly. They certainly hold a lot of potential though and are just ripe for an upcycling project.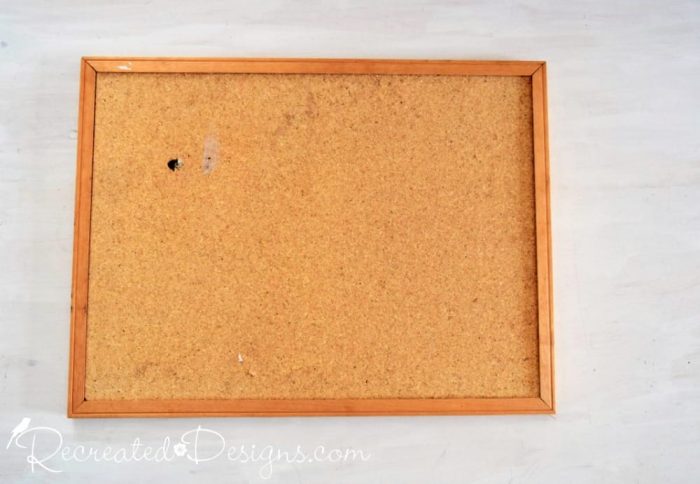 The Paint and Pattern
The transformation of this board began with a bright and pretty coat of paint. I started with Annie Sloan Chalk paint in Provence and gave both the wooden frame and the cork two coats.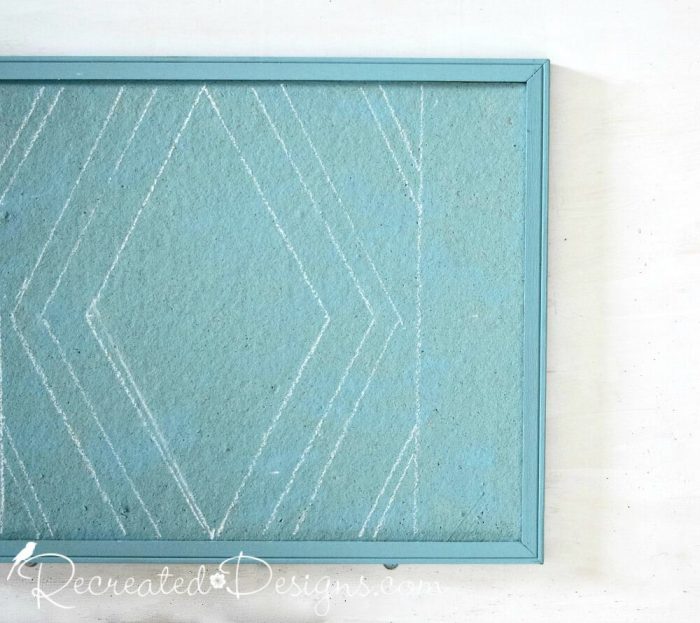 To give the board an art like feel, I added lines in the middle using a ruler and chalk. By using chalk, I was able to rework the pattern until I got the spacing and design just the way I liked it.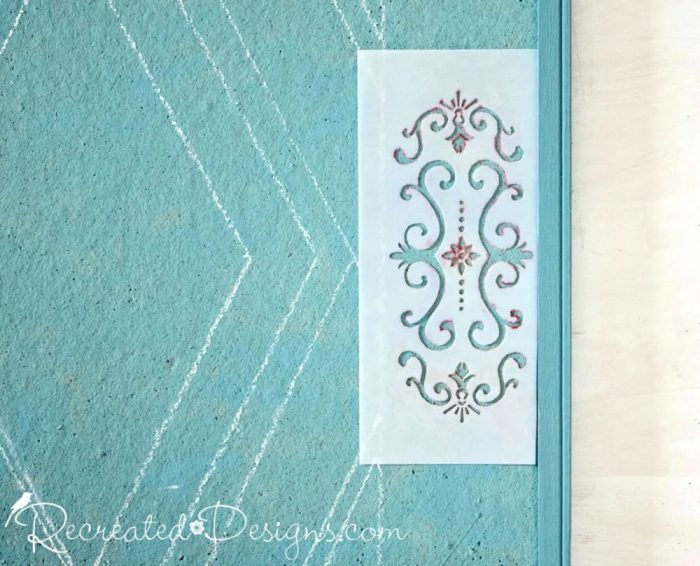 In order to soften up the design a bit so that it wasn't too angular, I used a stencil to add a curvier and more fanciful design in the middle and ends.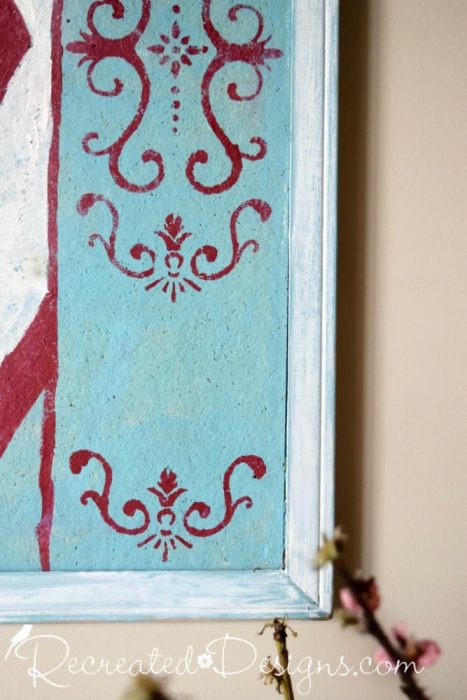 Using Annie Sloan Chalk Paint in Burgundy and Pure, it was easy to paint right over the design using small artist brushes.
Once the paint was dry, a damp paper towel removed any of the leftover chalk marks so it looks like you hand-painted the entire design!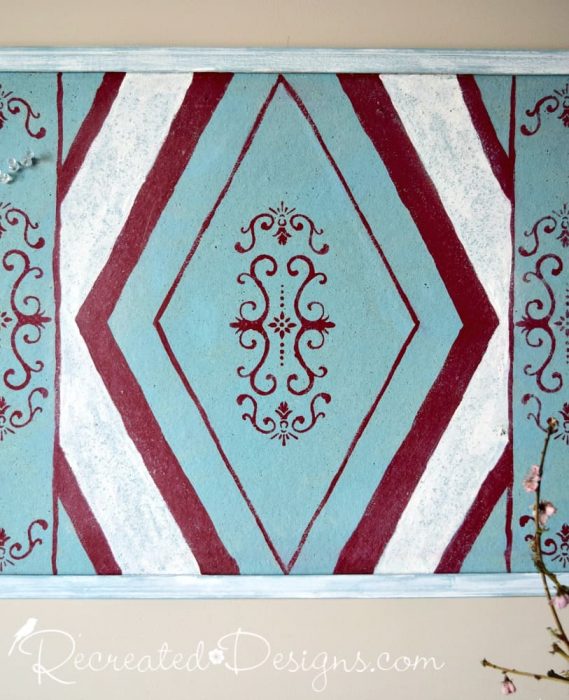 The Inspiration
The ultimate beauty of turning a cork board into a piece of art is that you can design it to match any space and colour scheme you'd like.
My design was loosely inspired by a carpet I picked up on my trip to Mont Tremblant for my kitchen.
So look around, find something that you are drawn to, and use the colour or design to inspire your art while saving a cork board from the trash.
Happy painting!
See more upcycling projects from things found at the dump here, here, and here…
---
---
Pin for later…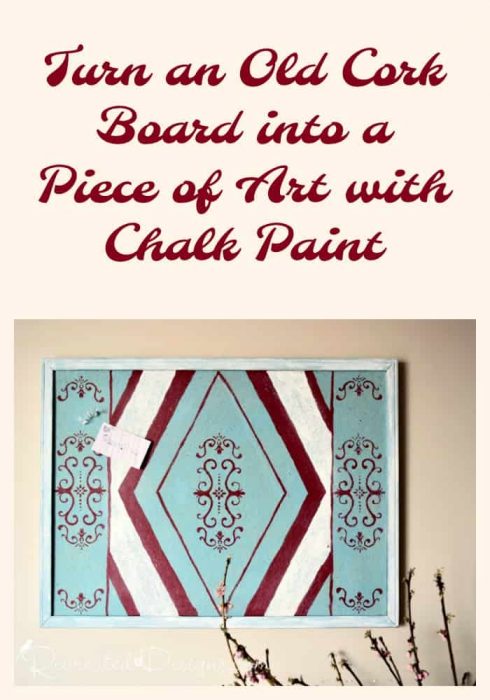 And, if you want to try your hand at painting your own signs, be sure to check out the Recreated Designs Pattern Shop here…