Creativity and painting have always been a part of who I am! From the time I was little, I have always thrived on thinking up ways to create unique and beautiful things using paint. Sometimes I think I must have been born with a paintbrush in my hand… although my mom and dad assure me I wasn't. 🙂 I grew up in Ottawa, Ontario (Canada) but moved to Boston, Massachusetts (USA) to pursue higher education. After completing 2 undergraduate degrees and a Master's Degree in Early Childhood Education, I spent 10 years in the United States teaching young children. I love teaching and it is definitely a passion of mine. I moved back to Canada after 14 years in the US and began running and growing a small business in the health industry.
Recreated Designs was founded in 2013 out of my passion for vintage things and farmhouse simplicity combined with my love of painting. My passion for the past and the simplicity of a time gone by are what I strive to bring into my home and yours.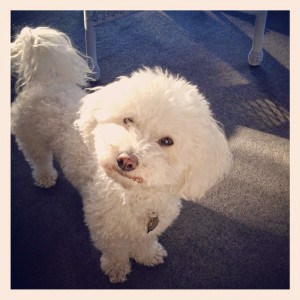 When I am not painting or hunting down vintage pieces that remind me of the past, I spend as much time as I can outside, traveling (I have been to 12 countries so far and am longing to add to that sooner than later!) and hanging out with my cuddly and furry best friend… he makes me smile every single day 🙂
My hope is that my journey will spark some creativity in you and that you will join me in recreating the world around us.
Enjoy!
---
Awards…
Most Creative – The Ottawa Home and Renovation Show 2019
---
A few of my favourite projects.

..
Celebrating Canada's 150 with a Milk Paint Forest
How to Make Pretty Lavender Stems with Beads
Hand Painting an Antique Armoire
---
A few of my favourite things…
Lavender
Chippy Paint
Trees
Being Outside
Water
Old buildings
History
Pretty much anything vintage
Being at the cottage!
---
---
For individuals and bloggers who want to share what you have been working on or have any questions, please email [email protected] I would LOVE to see your creations, help if you are stuck or offer painting advice/product info in any way I can.
---
For companies that would like to have their products showcased and/or reviewed, please contact me at [email protected]
---
---
Disclaimer… Please note that all projects on Recreated Designs are meant to be complete by individuals as fun, home projects. All projects should be completed with utmost care and the correct tools/safety equipment. Recreated Designs will in no way be held responsible for injury or mishap by completing the DIY projects on this site.
---
Save
Save
Save
Save
Save
Save
Save