In the area where I live in Canada, many of the local dumps have what we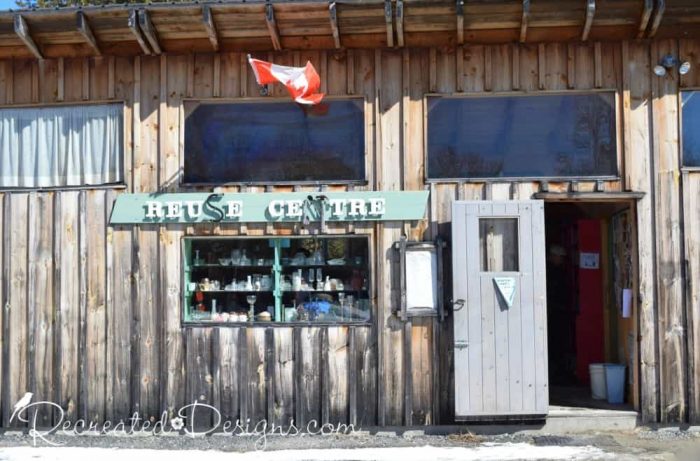 affectionally like to call "Dump Stores". These Dump Stores are reuse centres at the local dumps where people can leave items that are not ready for the trash, but they no longer want or need them. Once they are donated to the dump reuse centre, others can take them… for FREE! It is an amazing program that has been going on for some years now and has kept unimaginable kgs of items out of the trash.
It is one of my favourite places to visit. I know that sounds C-R-A-Z-Y but it's true! You never know what you will find at the dump. Every time you go it's like a little adventure!
In the past, I have found amazing vintage pieces, small items for staging, broken
pieces I can upcycle, and furniture that has needed some TLC. I have hauled home everything from Christmas bulbs to vintage kitchenware to dressers.
In an effort to keep as much as possible from the global trash stream, it is my hope that my finds, upcycled, and recreations will spark your creativity and inspire you to save something from the trash as well!