I recently had the privilege of taking a class from Marian Parsons, aka Miss Mustard Seed, (read about it here) at her studio in Pennsylvania and while I was there I took a few extra days to do a little hunting for some vintage finds.
While in Pennsylvania, I spent some time around Gettysburg and Lancaster and it was my first time in both areas. I could not believe the wealth of antique shops and malls in that were around! It was like being in vintage and antique heaven. After living in New England for 7 years I should have realized how many places there would be but the sheer number of shops was unbelievable.
I wasn't on the lookout for anything in particular (which is probably a bad thing!) but was rather just browsing for anything that caught my eye and spoke to my heart.
Here are some of my favourite vintage finds from the trip…
I could not go back to Canada without this gorgeous Canada Dry crate! Not only did it say Canada but the colour of the lettering and the metal work with the wood just had me enamoured at first sight.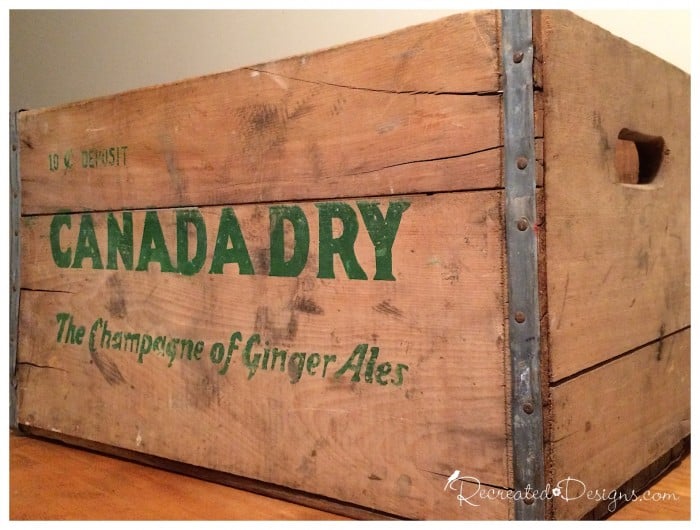 I loved the worn look of this antique potato masher and knew that I could use it in any number of ways. As you can see, I ended up using it to store extra burlap twine… it was perfect!
This antique scoop caught my eye as well. I have no idea what I will use it for but the lines and colour of the metal spoke to me.
When I saw these vintage Pullman hangers I could just imagine someone hanging their suit on them as they road the train back in the day. Oh the places they have travelled!
This little wood wheel was another one of those "I don't know what I'll do with it" things but I love the lines and smoothness of the wood from so many years of use.
I am completely in love with this antique metal storage tray! Not only does it look pretty and industrial but it can hold so much. And it spins! How could I leave it behind?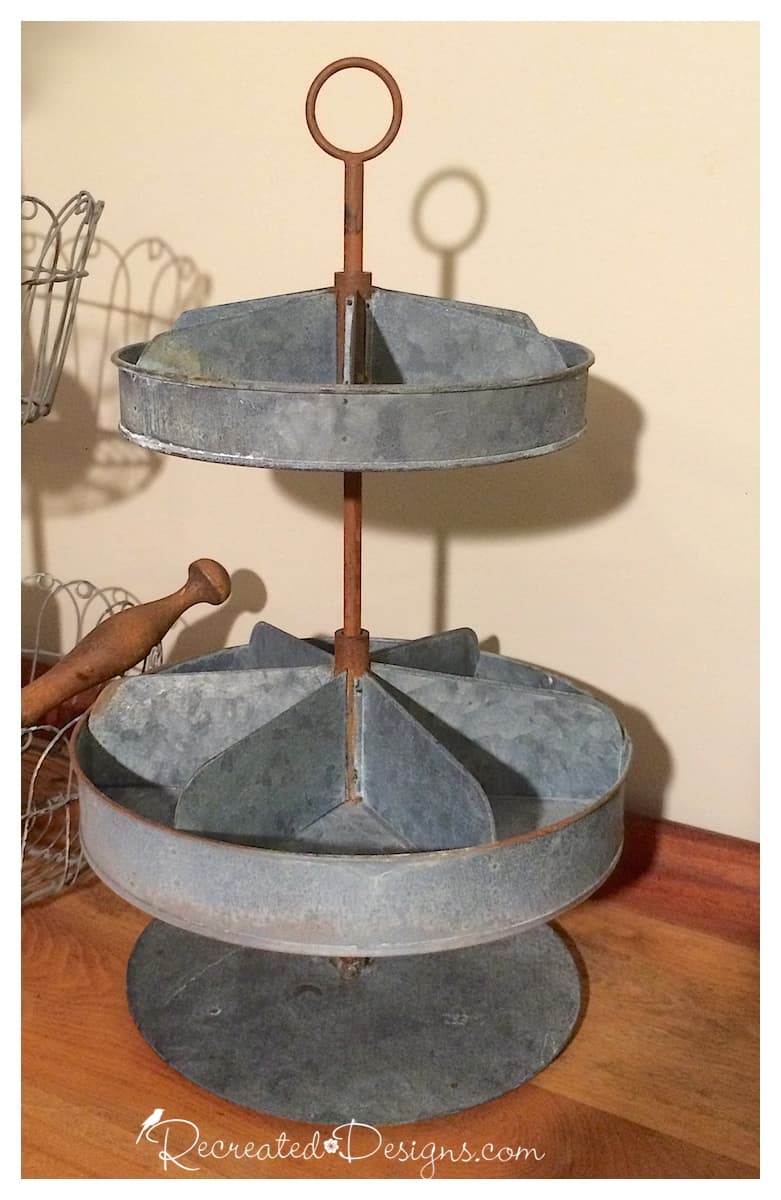 Of course I found a few new things too…
The pictures of these papers just don't do them justice! They are large and beautiful and soooo cool. I can't wait to either frame them or use them on a piece of furniture. Stay tuned on that one…
I instantly fell in love with these sweet, lovely earrings. So pretty and feminine looking!
I had actually been looking for one of these handy twine holders so nabbed this up as soon as I saw it.
I loved this three-tired wire basket from the first moment it caught my eye. I have already put it to good use at all of the Christmas sales lately and it has been the perfect addition to my display pieces.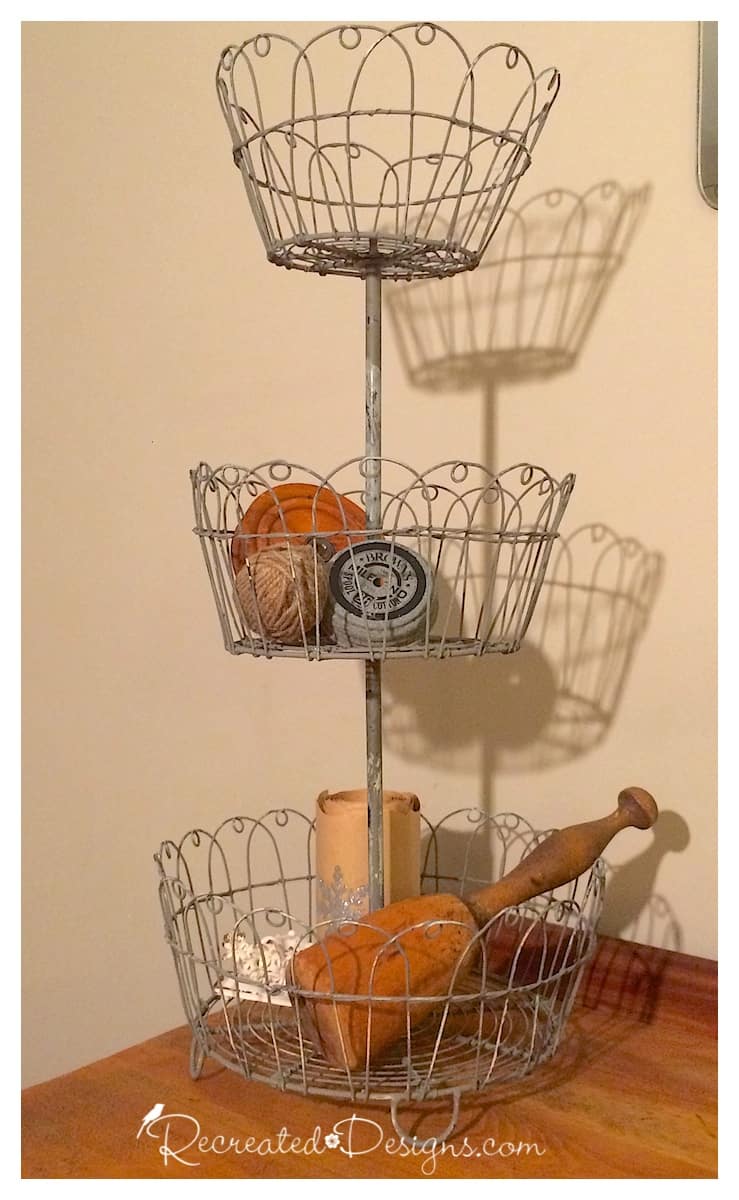 And this little guy… who could leave him behind…
There were so many incredible things to see and experience that it was very hard to choose what to bring back. These are just a few of things that spoke to me and I am sure you will see a lot of them popping up in pictures again.