Near our cottage in Ontario Canada we have a dump. The man who works at the dump is wonderful and when he saw all of the great stuff that people were throwing away he opened a "dump store" 😉 The "dump store" is a small building at the dump where people can leave things that are still useful, and anyone, at anytime, can go and take what they want for free!!
I LOVE this idea!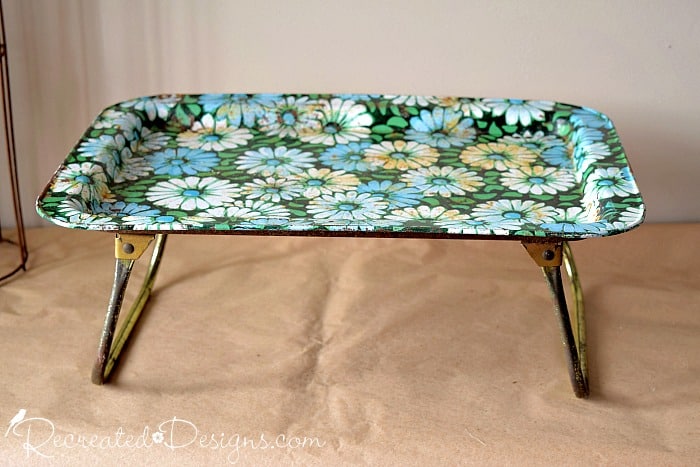 When I am at our cottage, I try to frequent the little dump store every few weeks just to see what is new and exciting and pick up some treasures that I can use for a project. You wouldn't believe some of the stuff I have found there! (check out this little table I found there…)
Last summer I found this little retro tray on one of my visits there. It was very rusty, but as with everything else I cart home… it spoke to me. Despite loving the little flowers, it had too much rust to be used as a tray. I had no idea what I would use it for, but, I knew I'd figure it out eventually. And… that eventually came last week!
I needed something to hold some wood slice magnets that I had made for a sale and the little retro tray was perfect. I gave it just one coat of paint (I liked that you could still see some of the daisies and rust through the paint) and it was ready to go.
The legs worked perfectly as a stand to display the tray and because the tray was metal, the magnets stuck like glue.
Vintage metal trays are the best! I have used them as memo boards before (see here and here) but this little one with the legs was extra special.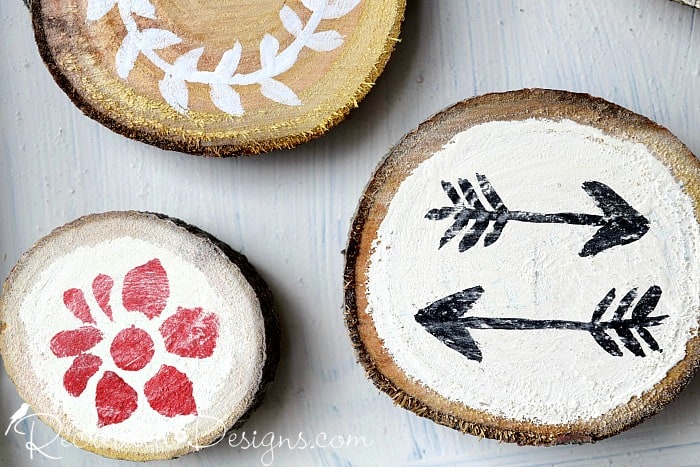 Now I have the perfect place to display the magnets and it didn't cost me a cent. I will send out a huge thanks though to the person who decided not to throw it into the garbage pile and had the wisdom to think that someone else might be able to use it.
I can't wait to share what I found at the little dump store today!
Save
Save
Save
Save
Save
Save