Last weekend I had to amazing opportunity to attend the Country Living Fair in Rhinebeck, NY (you can read about it here). There were so many incredible vintage pieces there that I could barely take it all in. I had an unbelievably hard time choosing the ones I wanted most and, frankly, my mom should be thrilled that I didn't leave her there just so that I had more room in the car 😉
Here are a few of my favourites that came home with me…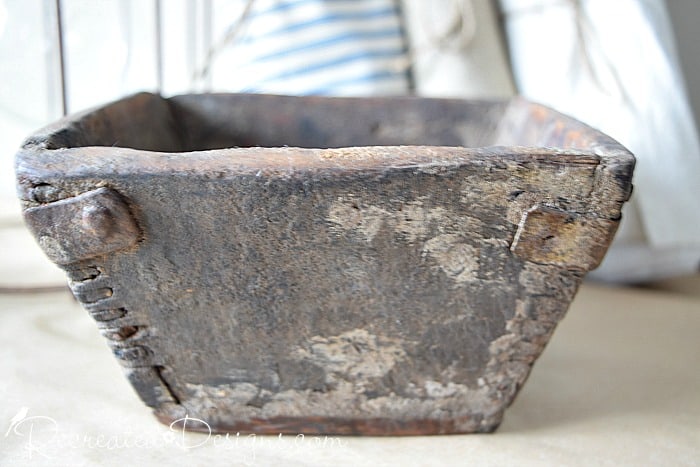 This very old berry box immediately caught my eye. It was repaired more times that I can count and I could just imagine it brimming with freshly picked berries. I have a fondness for berries and the age of this piece and how many times it must have been used just spoke right to my heart.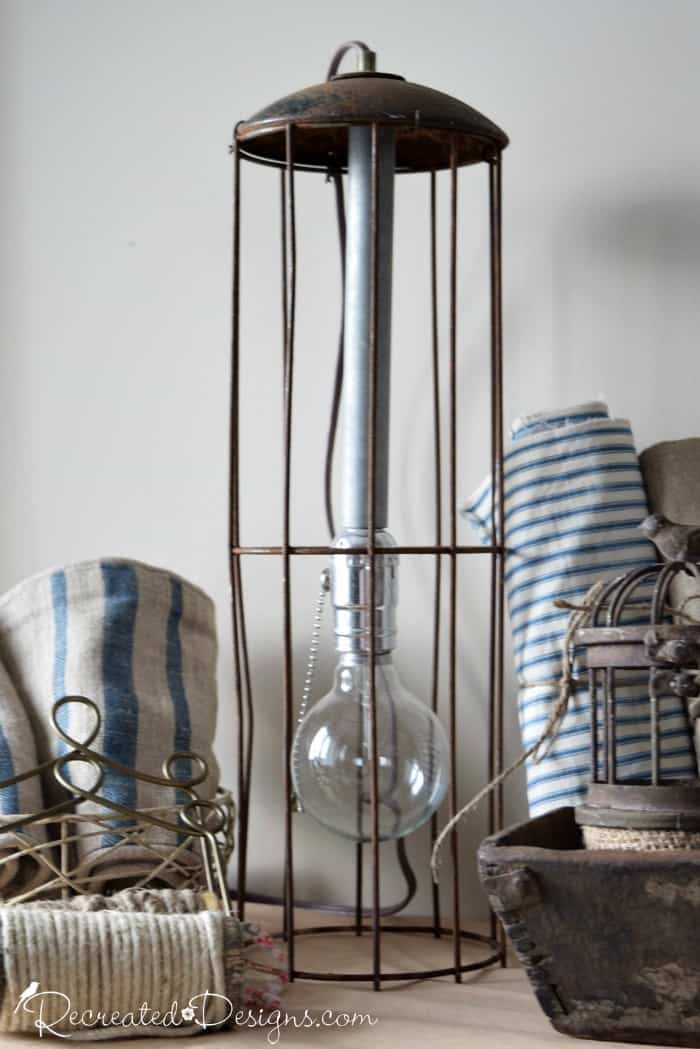 This beautifully simply industrial lamp was one of the best find of the fair! I have been looking for something like it for quite a while to add some character to a dark corner of my living room and when my mom spotted it I could barely contain my excitement!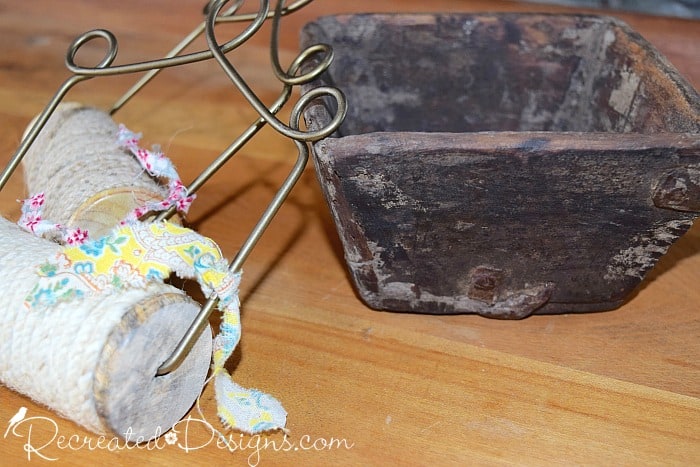 I loved the colour of these spools of beautiful natural cordage and I know they will get put to good use on some memo boards.
Have you ever seen such a large skein of old twine? The lady that I bought it from said she had purchased it about a year ago and she just knew that eventually the right person would come along that would love it. Well, that person was me and I have already begun using it… I don't think I'll run out any time soon!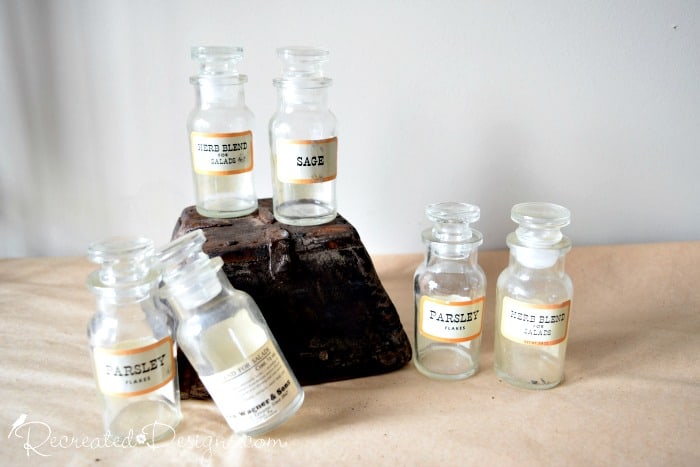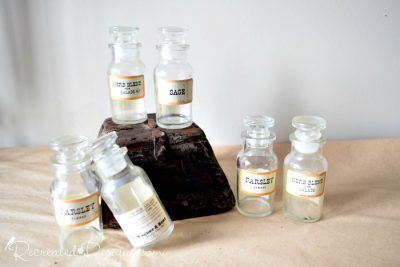 These little vintage spice bottles will make the perfect flower holders so how could I ever pass them over?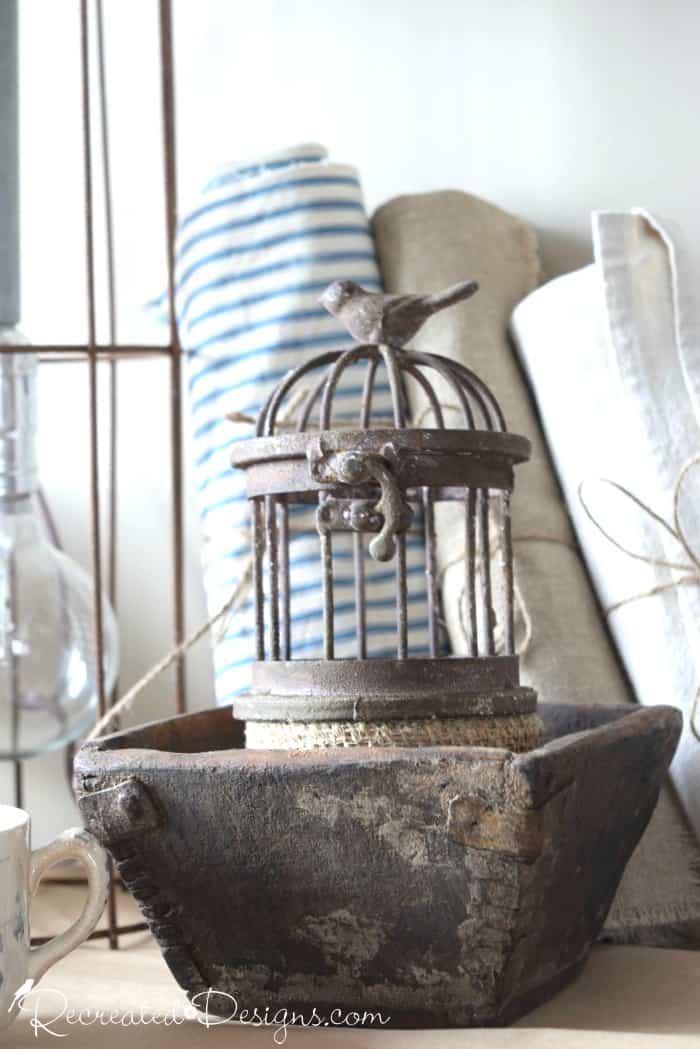 As you may know, I have a deep, deep fondness for birds! This little iron bird-cage and bird was just waiting for me to come along and adopt it. The rust, the hinge, the bird, pure perfection!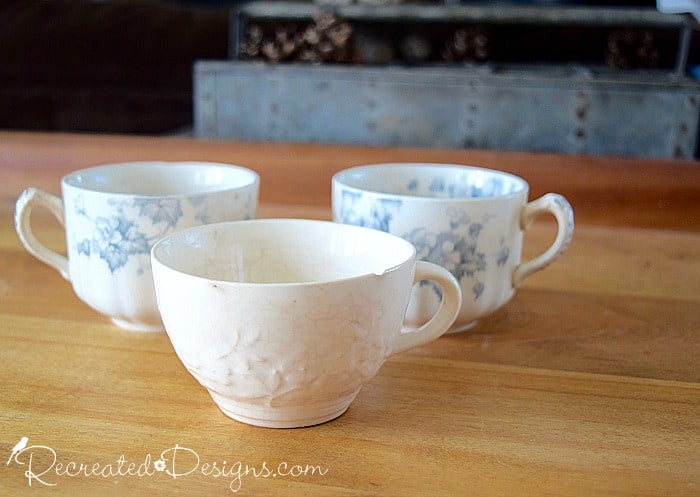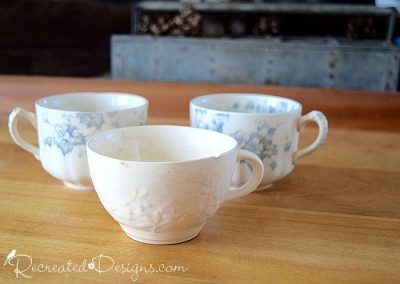 I just could not pass up these little English tea cups. Wouldn't they look so lovely with some little plants in them?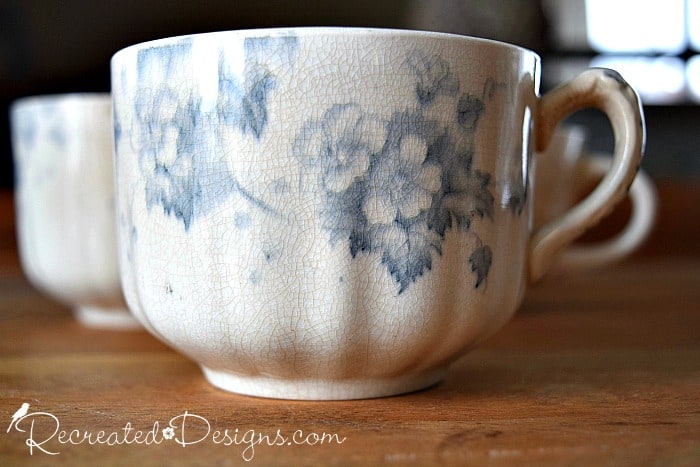 I love, love, love, these linen, grain-sack-striped pillow covers! There were only two, but two will do.
One of the things that I went with the intent of purchasing was some vintage linen to make new pillows for my couch. I found these three pieces, in the exact colours I was looking for, and not only are they old, but the one on the right is even home spun! They are soft and gorgeous and just the right size for three new pillows…
I have a soft spot for wood (and New England after living there for seven years) and this old box used for picking Blueberries in Maine was too beautiful to leave behind. I love its low height and the blueberry stains all over it only add to its charm.
As I was unpacking the things that I found at the fair, I smiled as I realized how beautiful they all looked together. I had unintentionally picked up many different pieces, from many different people, and they all turned out to be in the same tones of blues and neutrals. I guess it isn't too hard to figure out what colours I am naturally drawn too 😉