In this day and age where we seem to live behind a screen of some sort, it is easy to plow through life without really connecting with people.
Each one of you who takes the time to read this blog means a great deal to me.
I never want to miss out on knowing YOU because we were too busy to take the time to get to know each other.
What makes you tick, were you are from and who you are is important to me.
I would love to know more about you and who you are so I thought I'd start by sharing a little about who I am.
This is me…
I live in the capital of Canada; Ottawa. Ottawa is a beautiful city of about a million people and it is a hub for all levels of government in Canada. Living in the Capital is cool. We have gorgeous old buildings (including the Parliament Buildings), lots of designated green space and a huge variety of local, small businesses.
Because I live in a very populated area, the buildings tend to go up and not out 😉 I live in a house (which I will be sharing more pictures of at the beginning of December) that is stacked on top of another house. They are called stacked condos here. I love my house, despite the fact that there are a ton of stairs, because I have two balconies, a great view of the Gatineau Hills and I can get just about anywhere in the city within 30 minutes! That's a win, win, win in my book.
The true love of my life is this guy… he makes me smile each and every day ♥ There is nothing quite like the unconditional love of a little fur ball.
I love flowers. They are so pretty and colourful and feminine. I would have fresh flowers in my house every day if I could.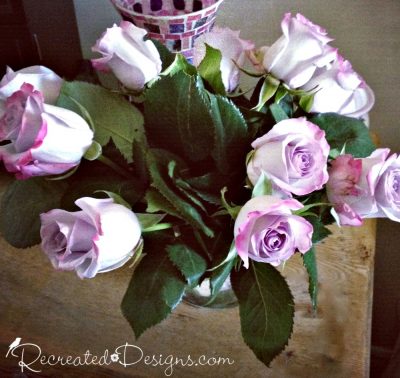 I love to travel… although I hate (and I mean HATE with a passion) trying new food! I have been to 12 countries so far and really, really hope to add another to the list soon.
In case you're curious, the 12 are: Canada, The United States of America, The Dominican Republic, El Salvador, England, France, Portugal, Belgium, Germany, Austria, Switzerland and Cameroon (West Africa).
Being by the Ocean and in New England speak to me in a way that few places on Earth do.
I lived in Boston for 7 years while I was doing two undergraduate degrees and a Master's degree and I would move back there in a heart beat. I love being near the ocean. Being a wee bit of a history junkie, New England is the perfect place for me because it is just oozing with cool historical sites.
Along that theme of water, I adore our family cottage. I grew up there and it has always been our escape from the city.
It is where I get to spend quality time with my family.
It is my calm.
The place that grounds me.
A few other things I love…
Reading (but I can't stand suspense so I read the beginning of the book, then the end, then the middle! I know, I know craziness!)
Being outdoors as much as possible
Vintage things and hunting through grime and piles to find them
Calming colours… and neutrals… and blue – blue is my favourite of all
Driving (I find it calming and after living 8 to 10 hours away for 14 years I did a lot of it!)
My family ♥
and of course… Painting.
That is me. Just a little about who I am.
I would love to know you and a little about who you are.
Drop me a comment, note or email and share what makes you tick.
I would truly love to know you better!
Save