Last week I showed you a rolling paint cart made out of an old shelving unit (you can see it here if you missed it). The shelf was perfect for the project, but I wanted to add wheels.
Adding wheels, whether to a dresser or shelves really takes a piece up a notch. Many old dresser had wheels on them, for functionality, and by adding them, it helps to make a piece look authentic.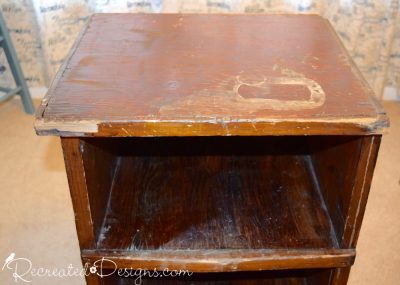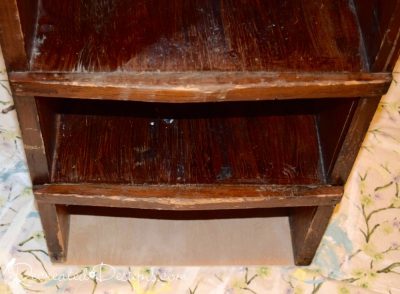 Before I could add the wheels to this piece, I had to attach the new bottom shelf. It needed to be in place first so that the wheels could go through it.
When you purchase the wheels they should come with two pieces; the wheel (above) and the holder (below). You will need both pieces to keep the wheels in place. The only other things needed to add wheels will be a pencil and a drill.
This piece is the half that will be attached to the furniture. It has teeth to hold it in place and a long tube that the wheel post will go into.
Start by placing the holders in the spots where you would like the wheels to be and trace around them.
Next, using a drill bit that is slightly larger than the holder, drill a hole down the centre of the circle. The holder should slide in easily and not be crimped.
Once the holder fits into the hole, use a hammer to tap it into place. The teeth will grip the wood and help to hold it snugly in place.
Finally, pop the wheel into the holder. Make sure that it is pushed down far enough to snap into place. Once it is locked into place, the wheel should turn and move freely without falling out.
For the small cost of the wheels, and time it takes to attach them, the impact they have is well worth it!
If you have added wheels to a piece of furniture you recreated, I'd love to see it. Send along a picture to [email protected] or leave a comment on the Facebook page. I would love to see it!
Save
Save
Save
Save
Save
Save
Save