My sister showed up around Christmas with this set of drawers and man is it heavy. It is not old and the top was completely damaged but she figured I could do something with it.
I forgot to take a picture of the top, so she will just have to vouch for me on that one, but it was bad! I tried to sand it but there was just too much damage to get it to the point that it would have looked good.
How to fix it…
My solution? Grab some matte Mod Podge! I don't use Mod Podge very often. I actually find it a bit hard to work with. For this project though, I thought it might just be the thing I needed.
The paper
I had picked up this vintage-inspired paper a couple of years ago when I was in Pennsylvania to take a class with Marion Parsons (AKA Miss Mustard Seed! eeek!) and had such big plans for it but just never got to it. And guess what… turns out that was a good thing because it was the perfect size for the set of drawers.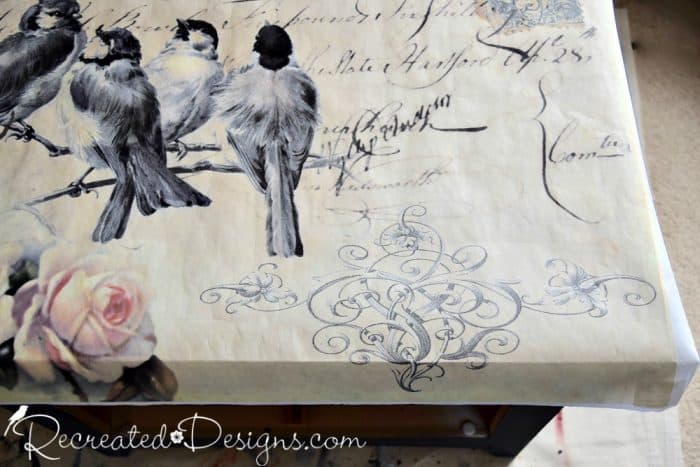 Before applying any Mod Podge, I made sure the paper fit the way I would like it in order to frame the picture on the top. I creased the edges once I had it in place to make putting it on later easier.
The Mod Podge
A thin layer of Mod Podge was applied with a wide foam brush. With the piece not being overly big, I decided to apply it on the entire top and work with the paper all at once. I wanted the paper to have a really aged look so I wasn't concerned about crinkles and tears.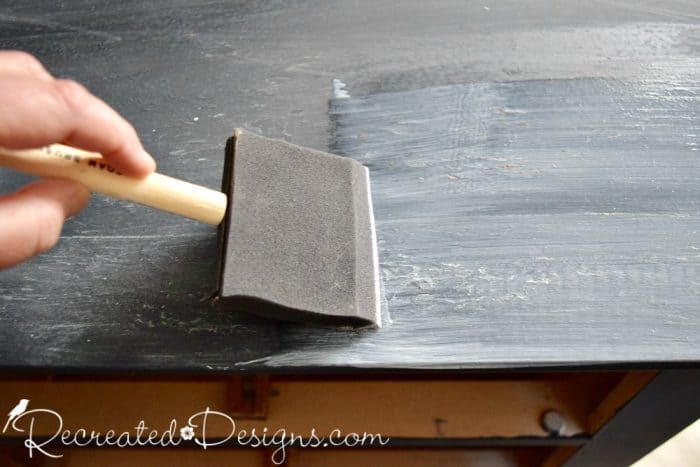 Normally, you would only apply a layer of Mod Podge to the underside, between the furniture and the paper, and then let it dry. Once it is dry, you would then add a layer on top to protect it.
I applied a layer under and over the paper at the same time though. By doing it this way, the paper gets quite wet and crinkles and tears more easily. It just gives it a much older look.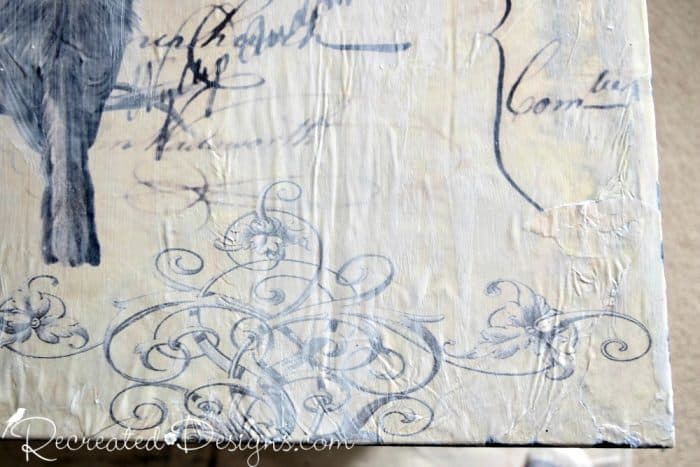 Finishing it off…
To finish off the edges, I ran a straight blade along the edge and sliced off the excess paper. Since I wasn't worried about the paper looking worn, I wasn't very careful and let the paper rip at will 😉
I wish you could see the damaged top before because this turned out to be the perfect way to cover it up. The paper looks worn and aged, and it completely hides the imperfections.
Even though I don't use Mod Podge very often, I would definitely recommend this method when a piece just can't be fixed. Find some gorgeous paper, and let it become your new top.
Have you found any unique ways to cover up furniture damage?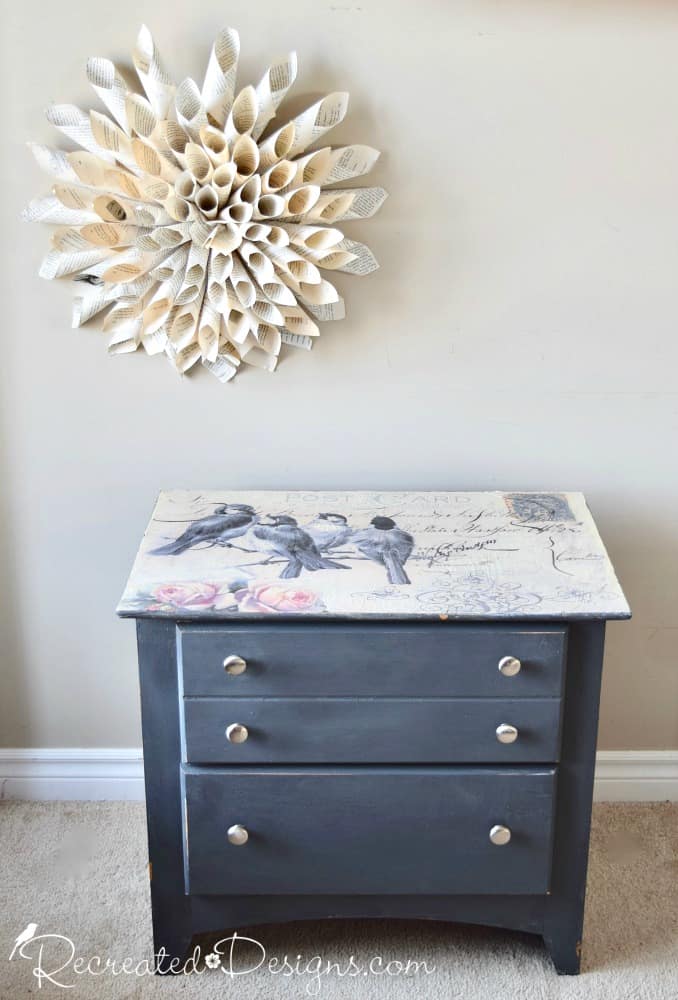 Pin for later…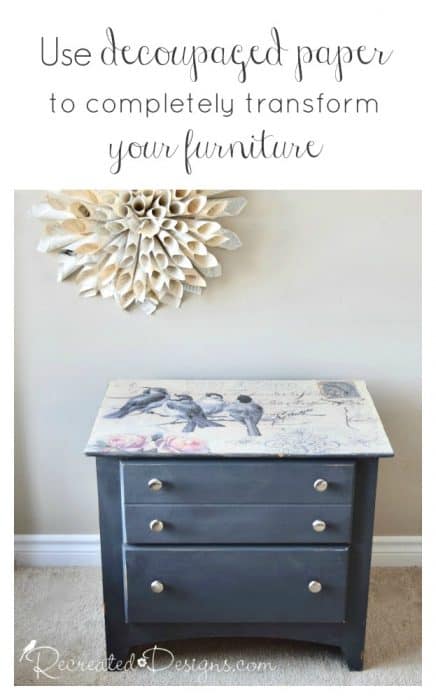 **Please note that this post includes affiliate links for your convenience. All links are for products that I have tried and use regularly. By using the link, it in no way increases the cost of the item to you should you choose to purchase. However, by using the link, a small portion of the sale is given back to help fund this blog. Thank you and Happy Painting! **