Have you ever been confused about what constitutes an antique and what is vintage?
Or what should be called Retro or Mid-Century Modern?
Furniture age terminology can be very confusing and a little hard to get a grip on. Here is a quick and handy chart of the most common furniture age terms…
Antique
The word antique is usually used when you are referring to an item that is approximately 100 years old or more. This word usually refers to a piece of furniture that is of significant worth and value because of its craftsmanship. Antique not only refers to the age of a piece but also commonly its value.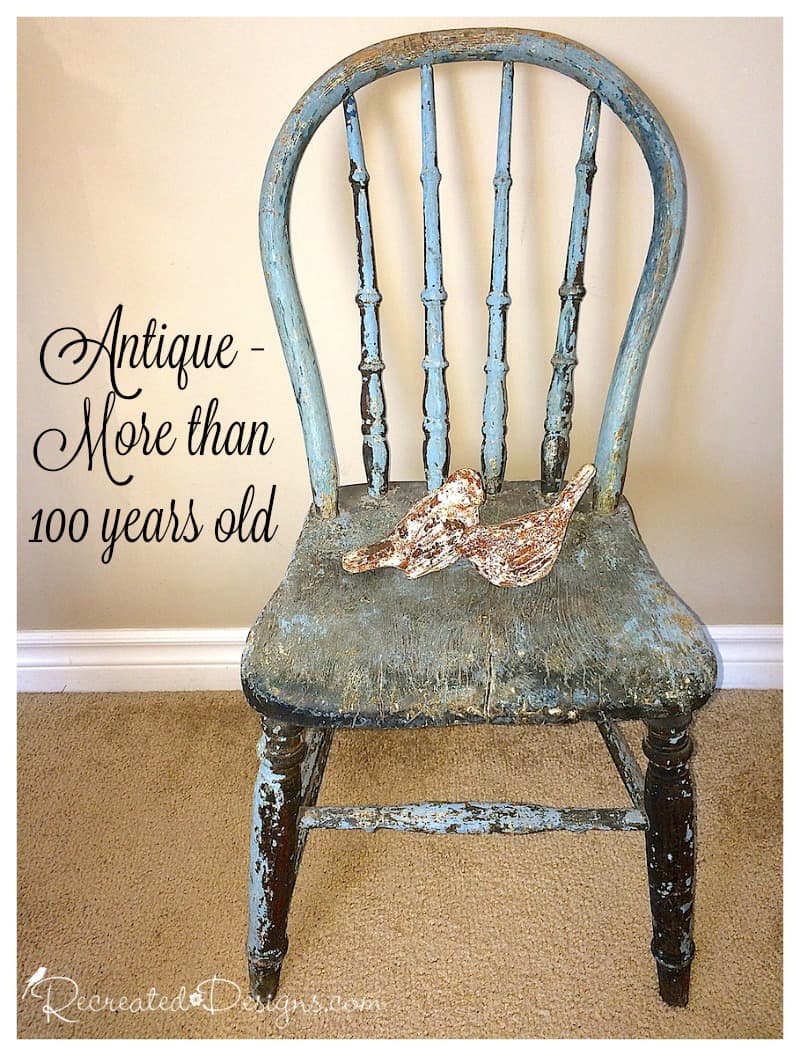 Vintage
The word vintage is usually used to describe a piece of furniture that is older than 20 years but less than 100 (an antique). Vintage does not commonly refer to a value as the piece does not necessarily need to be monetarily worth anything but rather from that period of time. Vintage has become a very popular term to describe something beautifully old.
Retro
The word retro, like vintage, is usually used to describe a piece of furniture that is anywhere from 15-20 years old up to 50-60 years old. Retro usually refers to something that was once popular and has come back into popularity. It does not usually refer to value but rather a time period.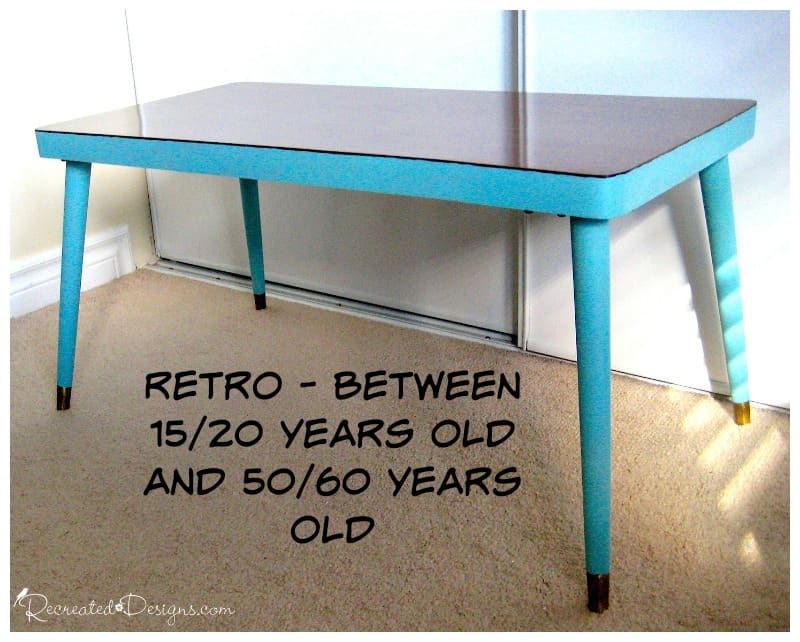 Mid-Century Modern
The term mid-century Modern (MCM) usually refers to a time period from about mid 1930 to mid 1960. MCM furniture usually has very clean lines, bright colours and no distressing. Furniture from this period has become very popular and has made a resurgence. The term itself does not relate to value.

Modern
The word modern usually refers to a new piece of furniture. It does not refer to the value of a piece but rather the age. Modern pieces are usually less than 20 years old and these pieces tend to be more mass produced.
I hope this little furniture age terminology cheat sheet helps on your painting journey and remember that just because something is old doesn't mean that it is also valuable.
Pin for later…