I have been making the rounds of the dump "stores" this summer on a regular basis and found these old cookie tins one week. There are sooo many of these tins out there that I wanted to upcycle them into something useful and make a tiered stand.
Tiered stands are perfect to use just about anywhere in your space. This one was either going to be for office things or decor… frankly I'm still not sure 😉
Each of the tins got two coats of Country Chic Paint in Coastal Fog on all sides to start.
Coastal Fog is a beautiful cross between grey and beige… greige. I love how it pulls in both the greys and beiges in a space.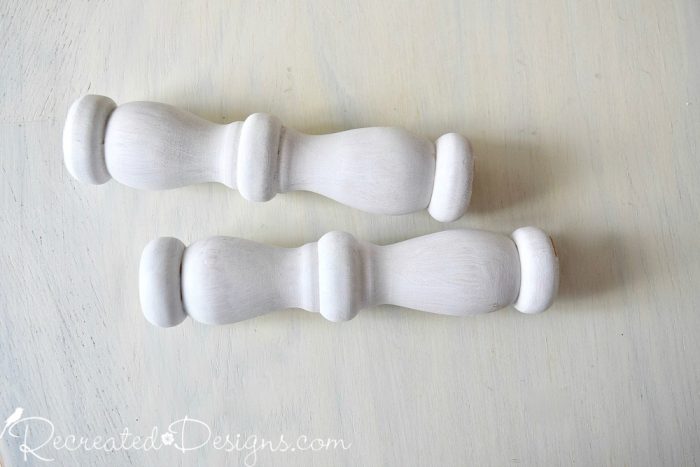 To give the tins some space between them, I cut one of those spindles I never seem to run out of in half and gave it a coat of Fusion Mineral Paint in Casement.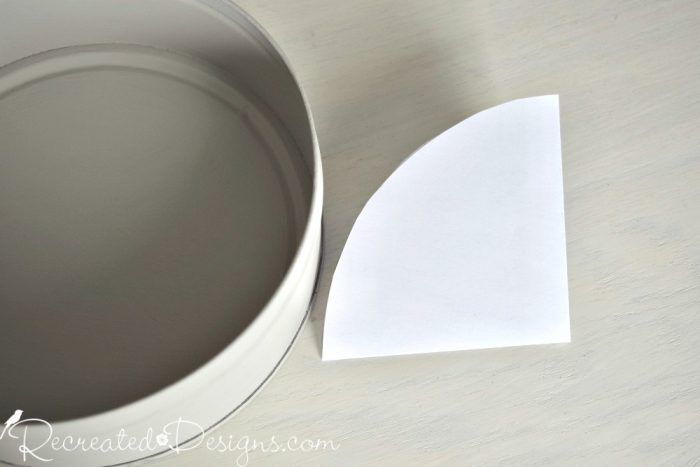 Before adding the spindle, I needed to find the middle to make sure the stand stood true.
Here's a little trick to find the middle of each tin… Trace the tin on a piece of paper. Cut out the circle and then fold in quarters. Once you have the middle, place the paperback on the tin and drive a nail through the centre.
Once you have the middle marked, you will know where to add the glue.
I used Gorilla Glue to keep all of the pieces of my tiered stand together. I also found that the Gorilla Epoxy worked really well too. I tried several different types of glue and these were, by far, the best ones.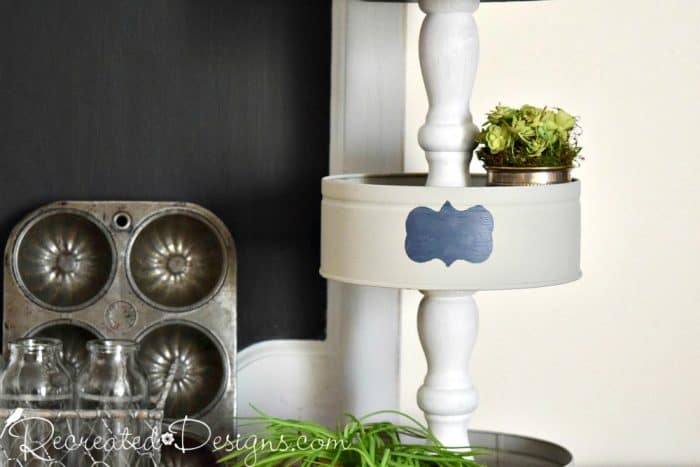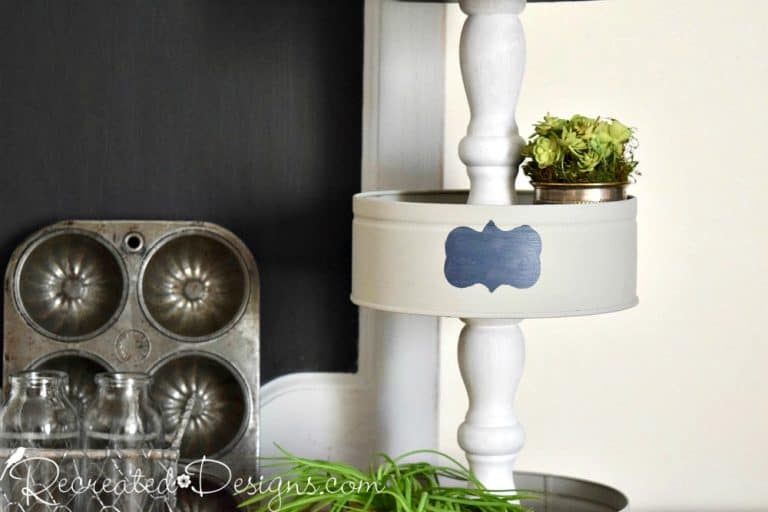 To help with organization (and because I still wasn't sure what I was going to put in each tin) I painted on little labels using a sticky stencil.
For the labels, Midnight Sky was perfect because when it dries, you can write on it just like a chalkboard!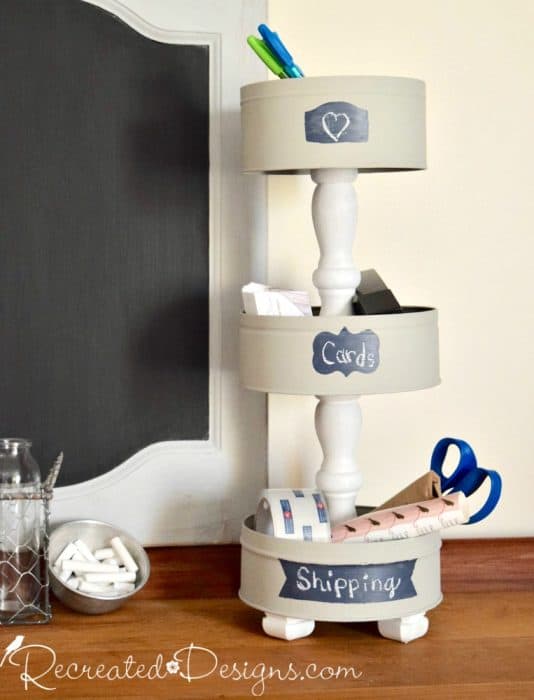 I added some little wood knobs (that came with my hoard of spindles!) as feet.
I still can't decide where I want to use my tiered stand but maybe that's the best part… I can switch it up and use it in different places when the fancy strikes 🙂
If you haven't checked out the Recreated Designs Pattern Shop yet,
you can find it here…
You will find patterns for all of your sign, chalkboard, and furniture needs!
Pin for later…
**Please note that this post includes affiliate links for your convenience. All links are for products that I have tried and use regularly. By using the link, it in no way increases the cost of the item to you should you choose to purchase. However, by using the link, a small portion of the sale is given back to help fund this blog. Thank you and Happy Painting! **