First off I want to thank the lovely Susan for passing along this old crib. She gave it to me quite a while ago and, like most things, it has been sitting patiently waiting for its turn to be turned into a gem.
With the balcony refresh in full swing (see the progress here and here), I knew it was time to use one of the crib sides to create a place to hang some plants.
Unfortunately, the crib side was just a little too short for the height I wanted but it was an easy fix. Two pieces of scrap wood did just the trick to extend the legs. The extra wood was quick and easy to glue in place and then screw to the crib.
Side note… when you can't find your clamps… duct tape works wonders LOL!
Once the extenders were secure, the entire crib side was painted with Annie Sloan Chalk Paint in Chateau Grey and sealed with Tough Coat. It was the same colour and sealer used on my metal patio table here.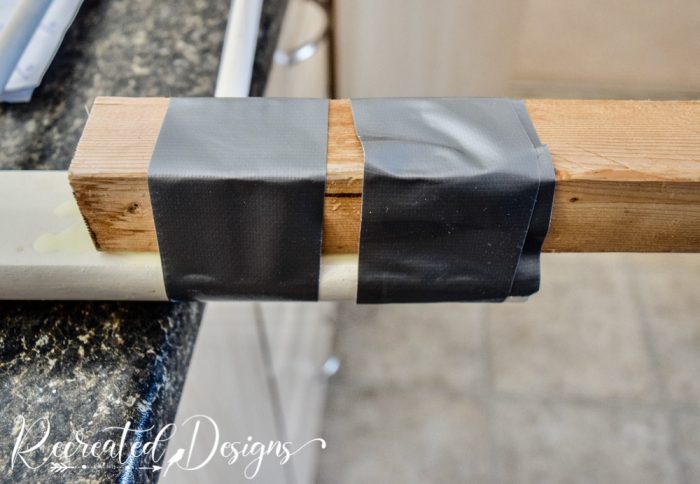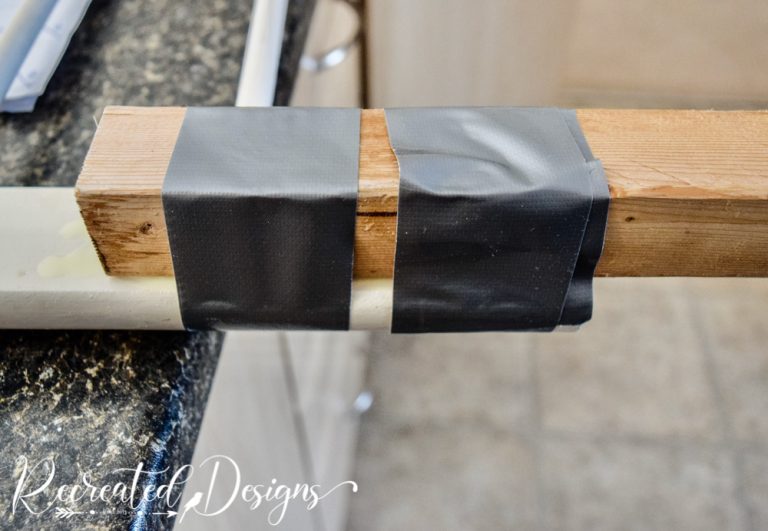 The Plant Containers
I wanted to keep this project inexpensive so used some old yogurt containers for the plant pots. Not only were they free, but are lighter than clay pots so don't put too much weight on the spindles.
With a drill, I added a few holes to the bottom of each for drainage. Other than cleaning them with soap and water, that was the only prep they needed.
Each container was painted with Annie Sloan Chalk Paint in a variety of blue shades and then sealed with Tough Coat.
Attaching the Containers
I wanted a variety of pots going on so several of them I tied with thick jute twine to the crib rails and several I hung with these quick macrame jute planters.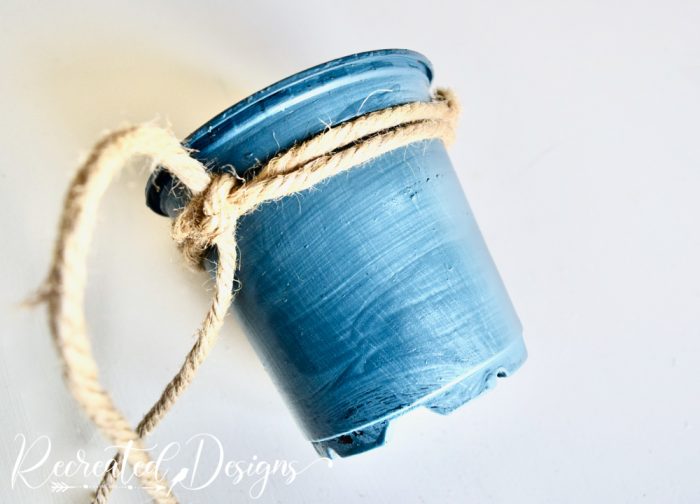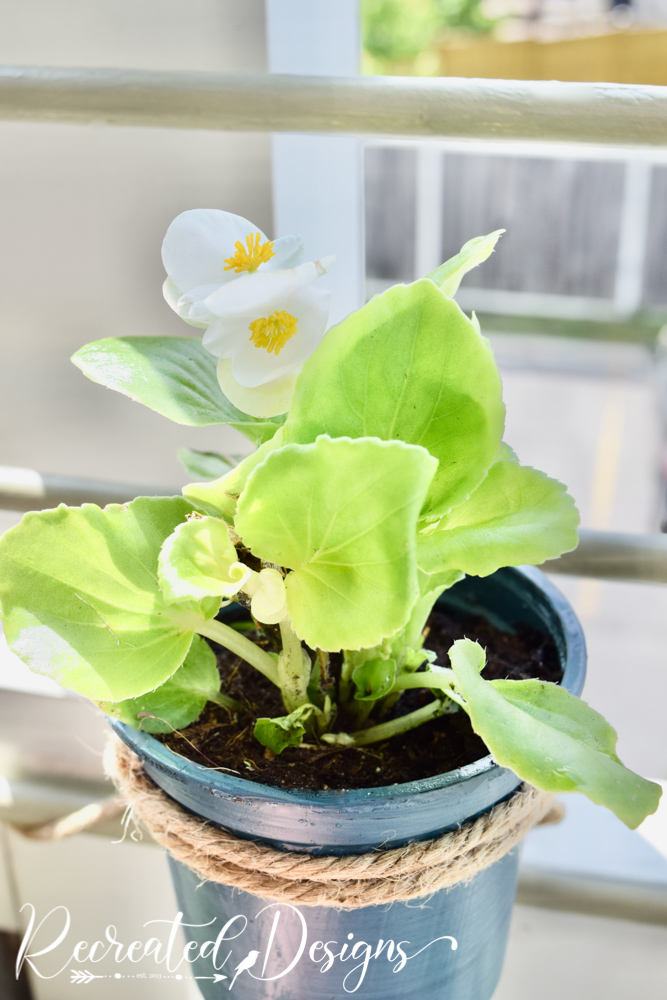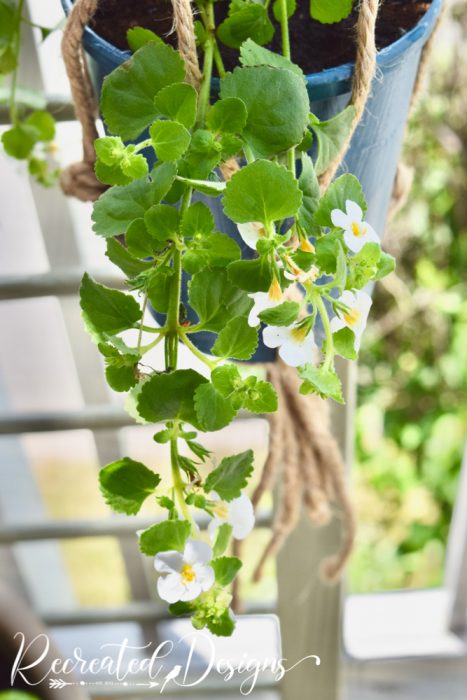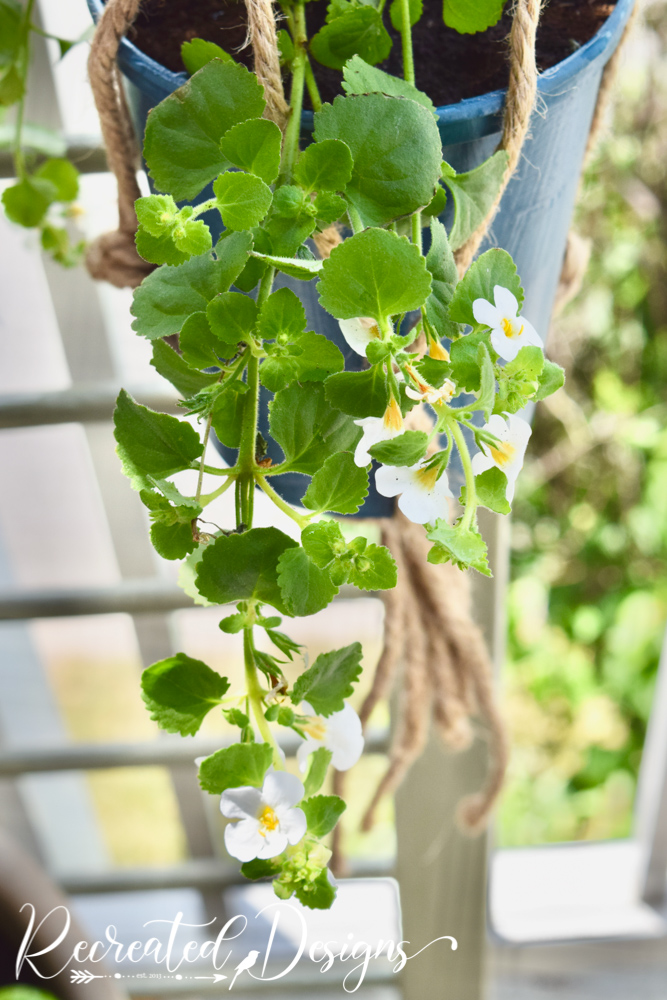 I love the mix of hanging and tied on containers.
Securing the Whole Thing in Place
A quick loop of twine around one of the rungs and the balcony pole secured the crib in place.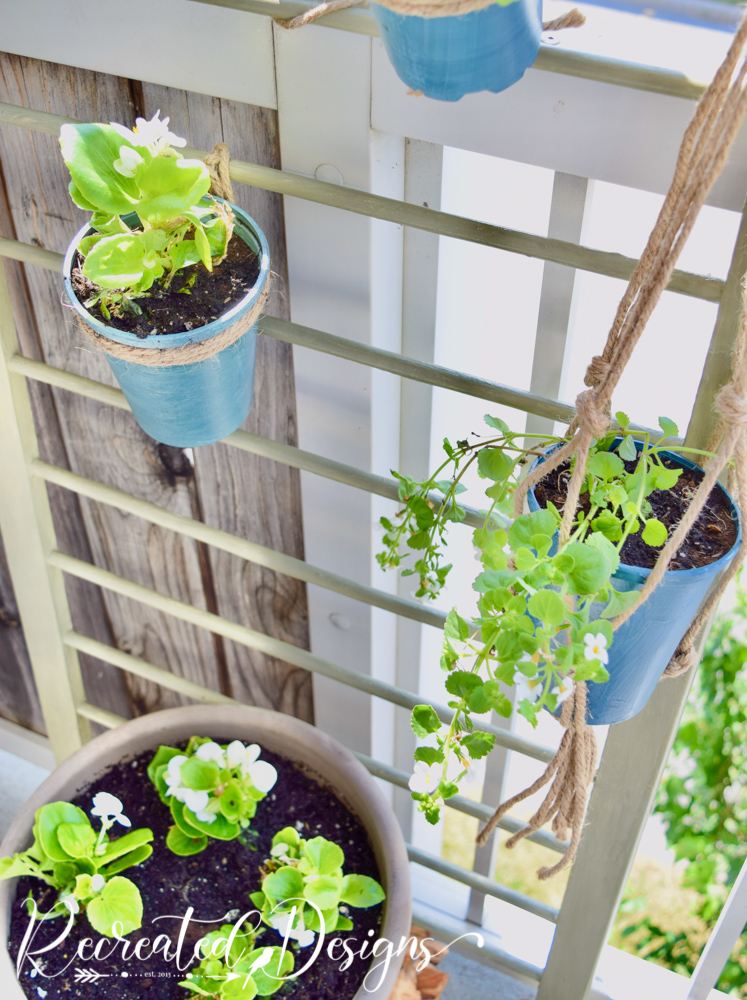 How fun is that? I have lots of room to add more plants and as they grow and fill in, they will provide some lovely privacy as well.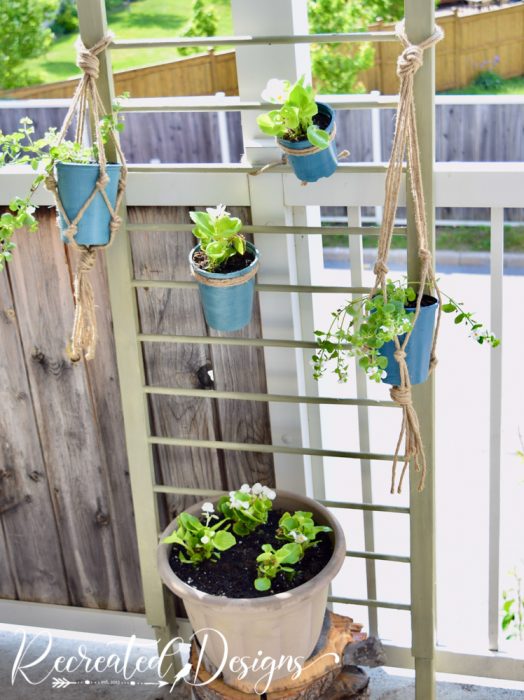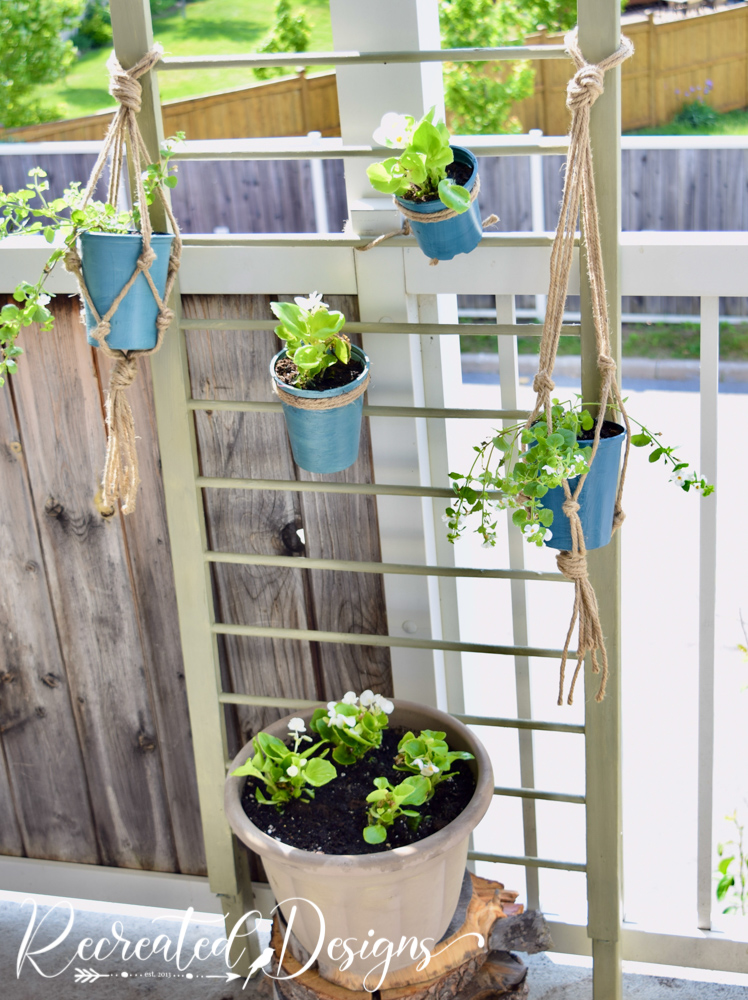 Are you working on anything for your plants this summer? I'd love to hear about it in the comments below!
If you love upcycling and thrifting as much as I do, don't forget to grab the "10 Things to Never Pass Up at the Thrift Store" guide here…
**Please note that this post includes affiliate links. By using the link, the cost does not increase and a small portion of the sale is given back to help fun this blog. For your convenience, you can also find all of my favourite DIY products here. Thank you and Happy Creating! **
Pin for later…