This past Sunday I showed you how to turn silver plate pieces into a tiered tray. If you missed it you can find those directions here…
These are the three pieces I used to make my tray.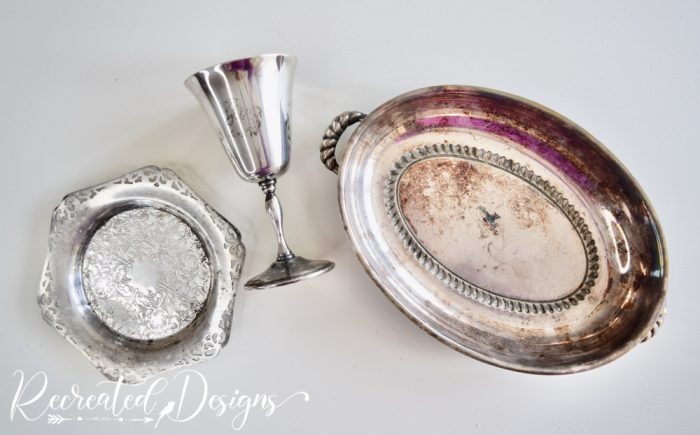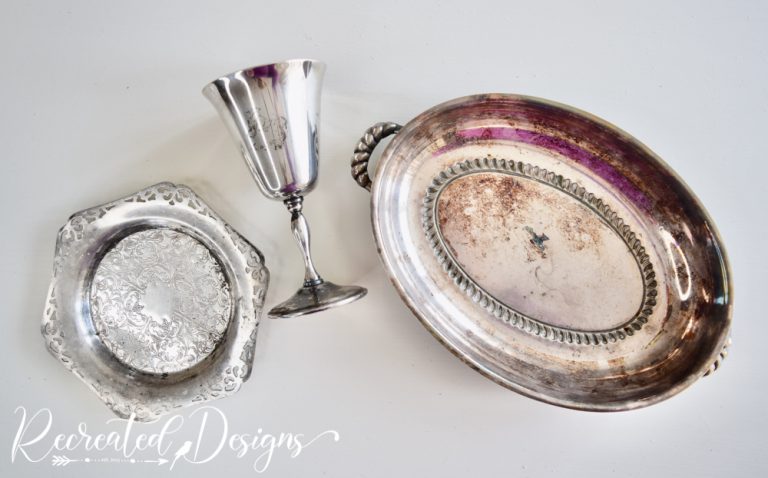 This is what it looked like when it was done.
Today I want to share some different ideas on how to use tiered trays in your home.
Tiered trays have gained so much popularity in the last few years and they have definitely become a hot decor trend right now.
These trays have been a staple in homes for years and years though. Initially, being used exclusively for small sandwiches and tea-time delights.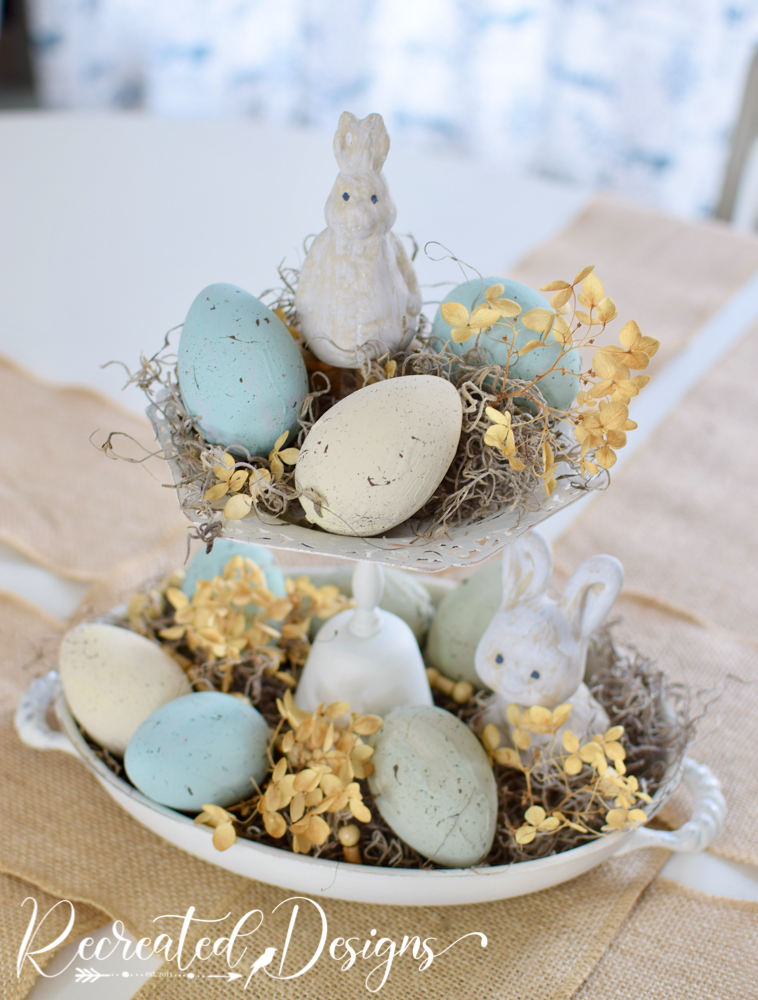 There are so many other ways that you can utilize and style small tiered trays besides seasonal decor or food. They are wonderful to add height to a space, organize small spaces, or pull together special pieces.
Here are 3 of my favourite ways to use them.
1 – For Plants
I may not have a green thumb (actually quite the opposite) but I do love having plants in my home. They bring life to a space and make it feel cozy and relaxed.
Using a tiered tray to display your plants is a great way to create a little garden in your home. Grab some unique vintage pieces that will fit on the tray to start.
Add your favourite cuttings or miniature plants and place the little beauties on the tray. Try not to overcrowd things so that each plant has space to spread its wings and grow.
Once the plants are in place, I like to surround them with pretty green moss to give the tray the illusion of a little garden.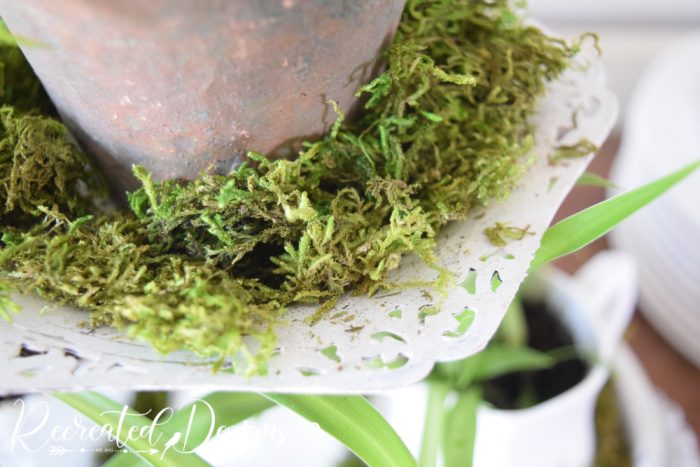 If you don't have space for a large collection of plants, or you want to add faux plants to add some greenery, using a tiered tray is the perfect choice for your small plants.
2 – For the Bathroom
I always feel like I never have enough space in my bathroom. There are so many little things I want to keep on the countertop but I like them to be neat and organized as well.
Adding a small tiered tray to your bathroom is a great way to keep all of those little makeup items and toiletries together and looking better.
Save the top of the tray for a pretty candle and it will instantly make your bathroom feel more luxurious and calm.
3 – For your Dresser
I don't know about you but my dresser top seems to constantly need cleaning up. It becomes a catch-all for jewelry, momentos, and random bits I don't want to throw out.
A dresser top is a perfect spot for a tiered tray. It provides a place not only to display special keepsakes but keeps everything in a special place so nothing gets lost or misplaced.
To use the tray on my dresser, I started with a vintage handbag that belonged to my grandmother.
I placed the tray on top and then saved the top of the tray for a few special keepsakes. This locket was given to my grandmother by my grandfather in 1940 and something. It just seems fitting to give it a special place where I know it will be safe.
The little cutouts in the top tray are perfect for hanging earrings. I can work my way around the tray and keep them all organized and neat.
The bottom of the tray is a great catch-all place for watches, bracelets, rings, and anything else special.
The tiered tray works beautifully for keeping my dresser top looking better and it makes me feel better as well. I am forever worried that I am going to vacuum up something I have knocked off so this keeps everything contained and safe.
I hope these have given you a few ideas on how you can put a tiered tray to work in your home. You can make your own for only a few dollars and I promise, you will never run out of uses for it!
If you would like to see how I have transformed my master bedroom where the dresser is, you can see it here…
and the master bathroom refresh here…