It is finally time to do another Fab Furniture Flippin' Contest project and I was so excited to try this month's product! This month's theme was "Show Stopping Tops" and we lucky enough to work with ETI EnviroTex Lite. I have never made a resin table top before so was really curious to see how easy it was to work with and what it would look like.
For my show stopping table top, I had some vintage sheet music that I have been wanting to use and thought this would be the perfect project for it.
I started with this old, solid wood side table. It had been painted black at one point but the paint was not consistent and did not look good at all.
Before using the EnviroTex Lite, the table got two new coats of Fusion Mineral Paint in Coal Black.
Once the table had a nice, fresh coat of paint, it was time to add the vintage sheet music.
When you are placing paper under the EnviroTex Lite, you need to make sure that the paper is sealed before pouring the resin. If the paper is not sealed, the resin will soak into the paper and may change the colour.
To attach the sheet music to the table top and seal it, I used a thin layer of Mod Podge under the paper and two coats on top.
Using old buttons, a music note was added on top of the sheet music to add some character and depth.
Then it was time for the EnviroTex Lite! I have to say that it was really easy to mix and use it. The product needs to be mixed twice, over a period of pre-determined minutes, but when you follow the directions on the package, it couldn't have been easier.
The EnviroTex Lite was poured over the sheet music and buttons once it was mixed, and I used a small piece of cardboard to smooth it out. I really didn't get any bubbles so didn't have much else to do.
By the next morning the table top was crystal clear, hard and beautiful! I was thoroughly pleased and amazed at how beautifully the product had dried and filled in the entire space.
The ratty old table I started with now looks like it was given a million dollar make over!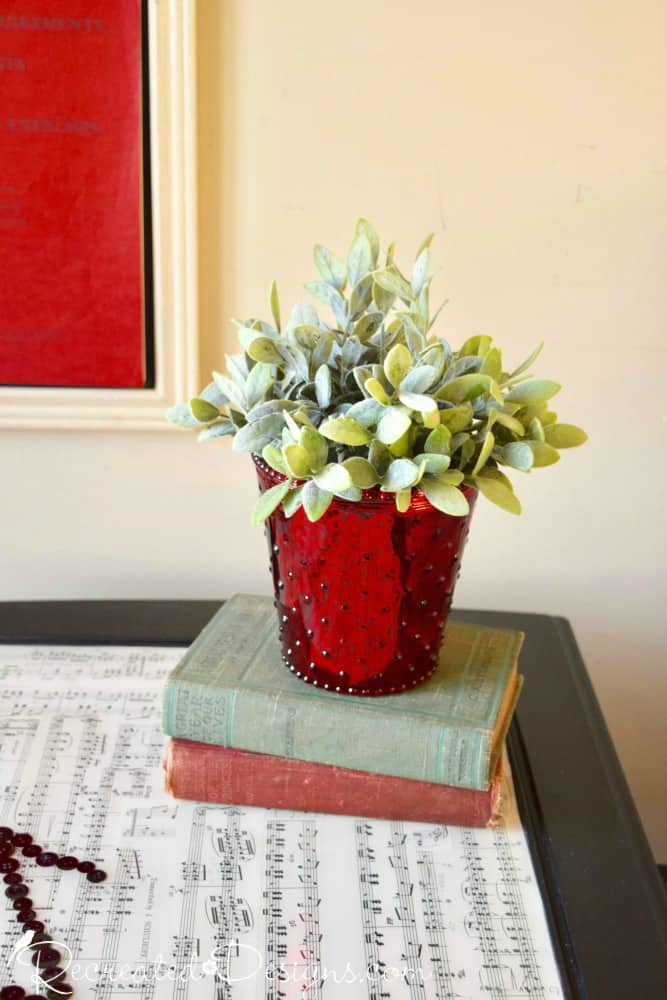 I have always loved music and this is the perfect piece to remind me of my years at an Arts school.
To see more show stopping resin table tops using EnviroTex Lite, pop over to The Fab Furniture Flippin' post. If you would like more information or you'd like to join us for future contests, please email Evey at [email protected].
*Please note that product used for this post was generously provided by ETI EnviroTex Lite*