Last week some of my amazing blogger friends and I teamed up to share our favorite Christmas DIY projects (check it out here…) and this week we are teaming once again to give you a little peek into our homes. If you are dropping by after visiting Jen at Noting Grace… Welcome! I so happy you stopped by ♥
I love decorating for the holidays and truth be told, I leave up my decorations well past Christmas! I decorate for the holidays the same way I decorate all year long… with lots of my favourite vintage finds and touches of nature anywhere I can put them.
One of my favourite things to pull out each year, even though it isn't real, is this vintage garland. I love it's colours, size, and berries. It just reminds me of Christmases past.
Since I love being outdoors, my love for trees certainly shows during the holiday season. I add Christmas trees everywhere I can!
My skinny Christmas tree is about 20 years old and I love its beautiful shape as well as the fact that the trunk is covered in real bark! It may be fake but it feels real.
My holiday decor also wouldn't be complete without touches of red everywhere.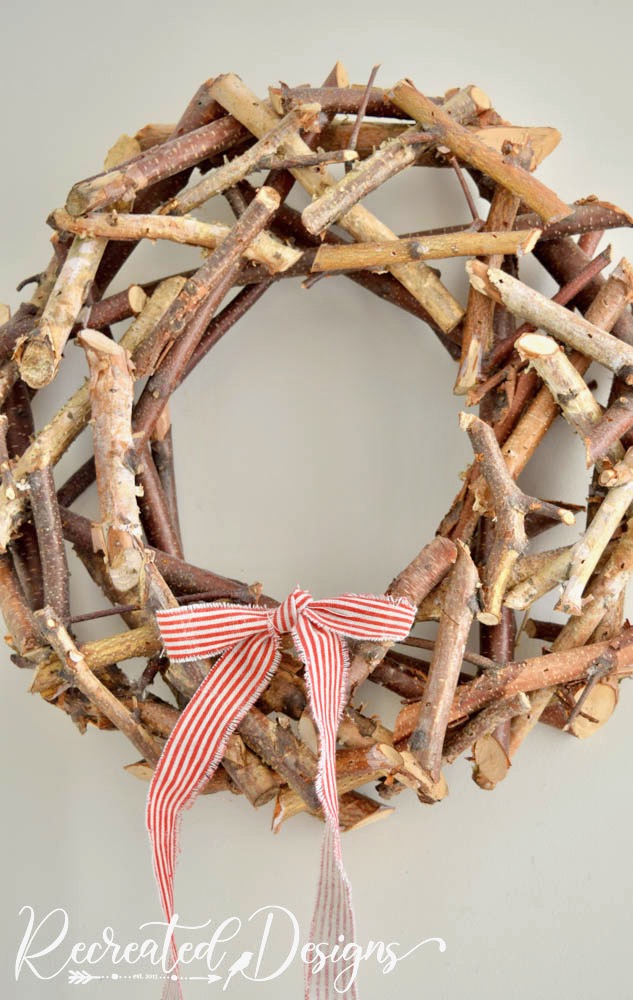 And little sprigs of fresh-cut greenery not only look beautiful but smell wonderful too. I tuck them in anywhere I can including around my vintage art pieces and on my table.
I hope that you have been inspired to add a few vintage finds and little bits of nature to your decor this holiday season.
To see more beautiful homes, continue on the blog hop and visit the lovely Kelly at the Tattered Pew.
Wishing you peace, love, and happiness this holiday season!
Recreated Designs / The Tattered Pew / The Little by Little Home
Our Crafty Mom / Jenron Designs / Twelve on Main / Noting Grace