Don't you just love a pretty water feature in a garden? I love the sound of water and the visual as well. It's something that I have always loved. Putting a water feature in a garden can be really hard though if you don't have the electrical wiring to add a pump.
I recently discovered solar pumps and how cost-effective they are so have been itching to build a water feature. I figured it would take a little trial and error so started on it the other day at my parent's house.
The Flower Pot
This was my first attempt with an old flower pot I had. It was a nice large flower pot but had a crack in the side. Hating to throw it out I figured I would try and use it for a fountain.
The Liner and Rocks
To line the pot, I started with several contractor bags. They are thick and pretty sturdy but I'm still not sure if they are thick enough. Once the bags were in, I poured in beach rocks to fill the pot and cover up the edges of the bags.
Something I would highly recommend is cleaning your rocks first. I didn't and it ended up making the first batch of water really dirty and cloudy.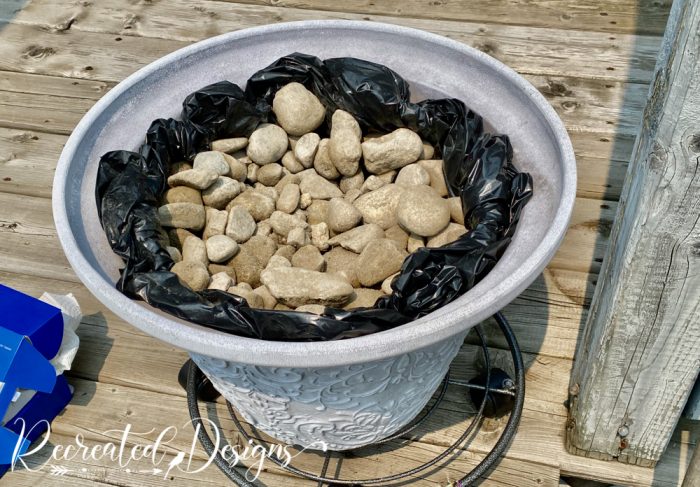 Adding Water
When I added the water it cleaned the rocks and you can see below how much better they look but the water became really dirty.
Once the water was added, I played with the rocks until there was a little pool in the middle for the fountain to float in.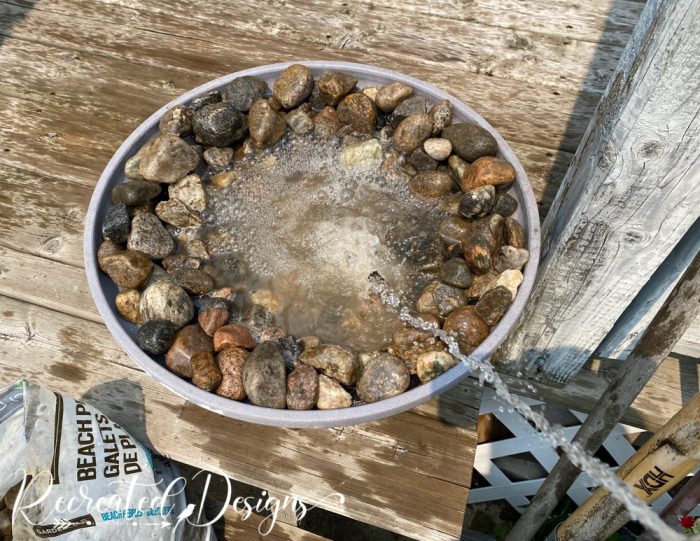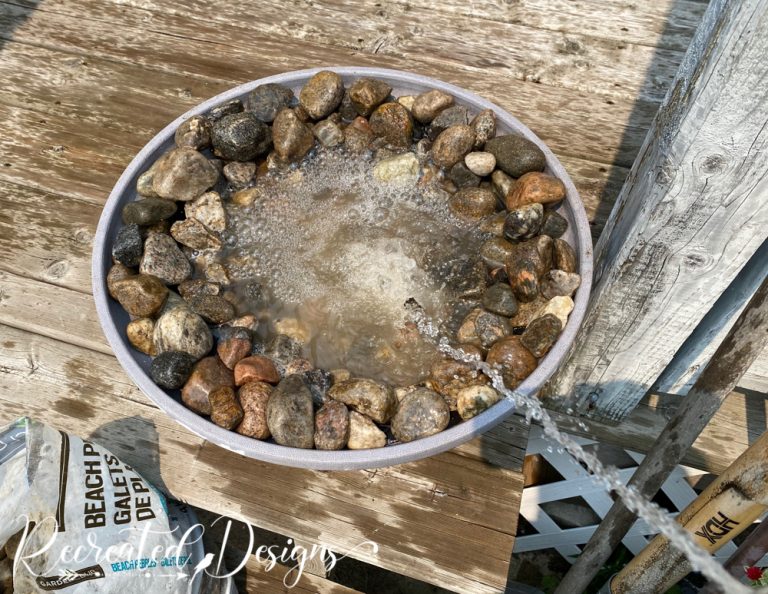 The Solar Pump
I finally added the solar pump and it instantly started working. The solar pump was super cool. It just works with the sun and stops when there is no water or it's cloudy. There are even different settings to change the look of the water being spurted up.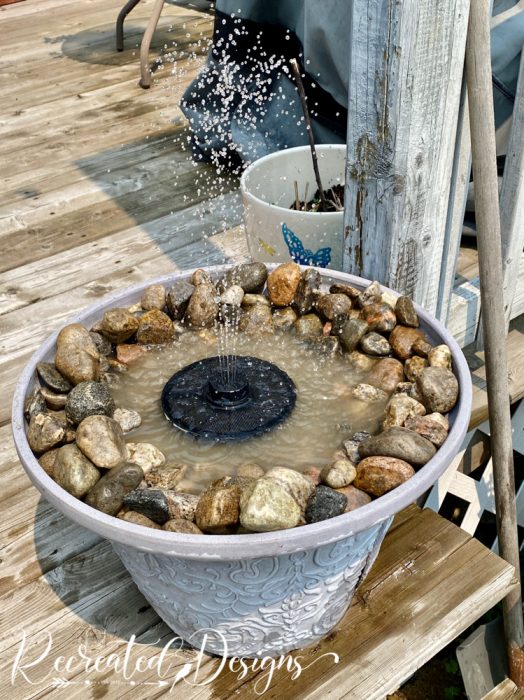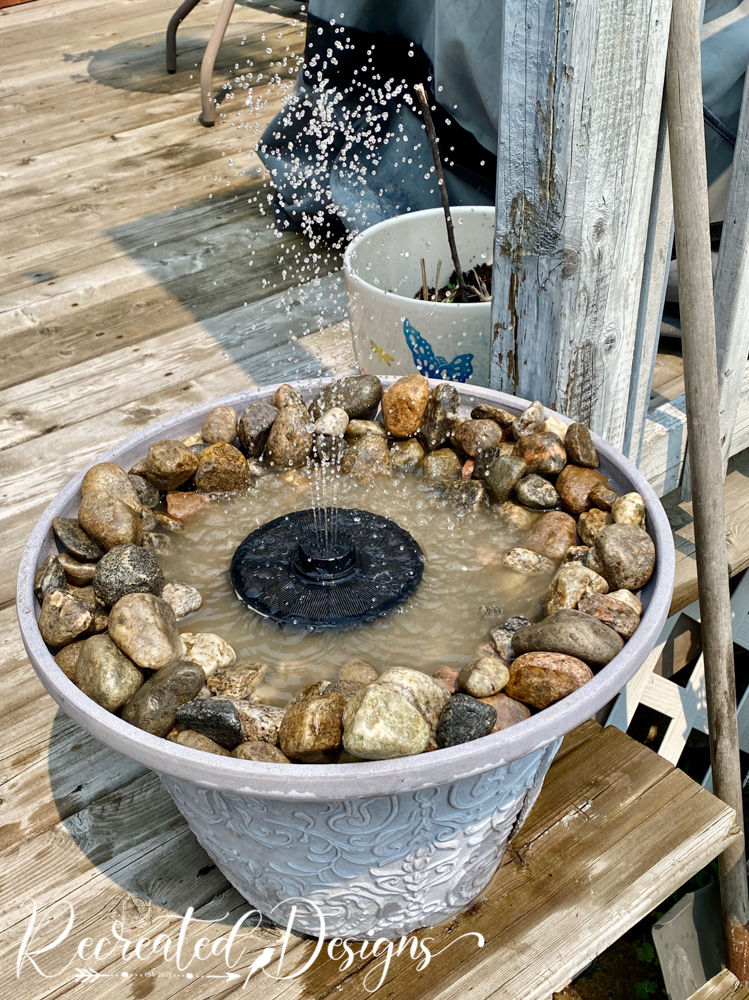 I'm pretty happy with how the first attempt at building a water fountain turned out but I think it needs to be tweaked. I am going to try it in a few different vintage pots I have that may offer a better shape for the pump to sit in. It is going to take a little trial and error to find a setup that works, but the possibilities are endless with this little pump.
I am completely thrilled with how easy it was to create this water feature and the fact that it can go anywhere because there is no electricity needed is awesome.
Now I want to make more! I think there will definitely need to be one on my balcony that I have been refreshing this summer! (see more about it here, here, and here)
You can find the solar fountain pump I used for this project here if you want to make one too…
**Please note that this post includes affiliate links. By using the link, the cost does not increase and a small portion of the sale is given back to help fun this blog. For your convenience, you can also find all of my favourite DIY products here. Thank you and Happy Creating! **