For years I have longed for a jewelry armoire to store and display my, some would say, LARGE, jewelry "collection". Frankly though, I have never wanted to or had the hundreds of dollars to spend on one. I love the idea of being able to have all of my jewelry in one place so that I can pick and choose each piece quickly and easily whenever I need something. When I decided to tackle the project of making something on my own, I knew it was going to take a bit of work to be able to display it ALL in a way that was neither cluttery or messy. Seeing as the whole "collection" was going to be in my bedroom and I was going to have to look at it daily, I also wanted it to be feminine, soft and pretty yet functional.
As I began throwing around ideas for a jewelry armoire, I knew that somehow I wanted to incorporate a small, pine dresser that I already owned, but had never done much with. I decided that it would be the perfect base to build on. After a coat of off-white paint and some new drawer pulls, it was perfect for holding all of my watch boxes, odd and ends and head bands. It was also the perfect size to place a few organizing trays inside in order to hold smaller items.
I love the idea of grouping things that are the same or very similar in colour, so, I had also decided early on that I wanted everything to be some shade of white or cream. After the main dresser was finished I began the search for things to organize the outside of the newly painted dresser. I chose a variety of earring holders, mirrors, knobs and inspirational words to group on the dresser and on the wall.
As I built upon the grouping, I added more touches of me. I tied one of the "necklace holders" up with a ribbon and topped it off with a lace hair flower that I love. I hung some inspirational words, that have special meaning to me, to create some depth and variety. I added several mirrors to help reflect the light and give me a place to view what I would be selecting. Finally, I painted an earring holder that I was given years ago by a dear friend and gave it new life and a new place in the centre of the entire "armoire".
When I began, I wasn't quite sure what the "jewelry armoire" would look like in the end. I let the grouping develop as I went and I love the outcome. Don't ever be afraid of starting a project and not knowing exactly how it will turn out. Trust your instincts and let it come together naturally.
Before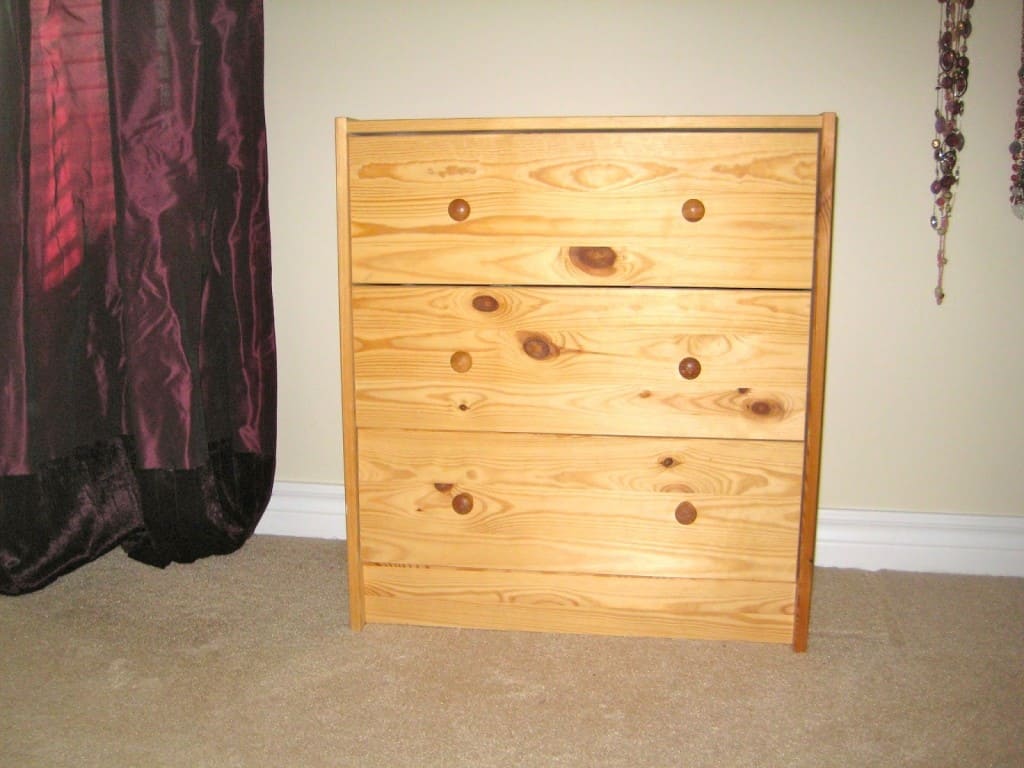 The pine dresser with the original knobs.
During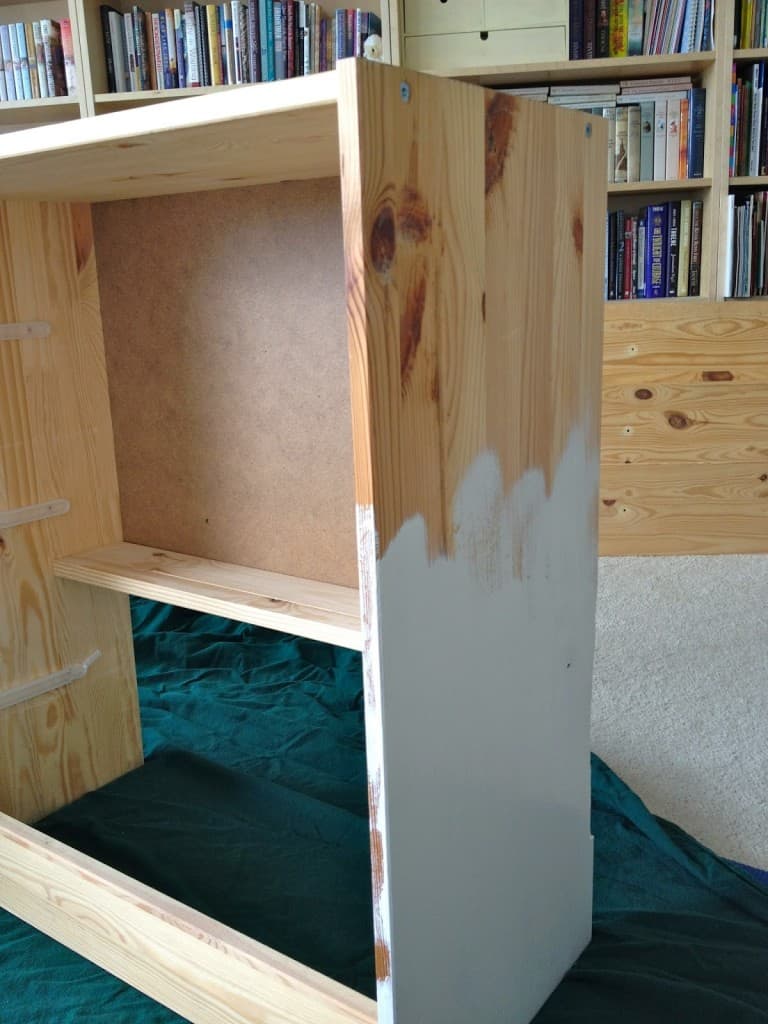 Painting the pine dresser.
After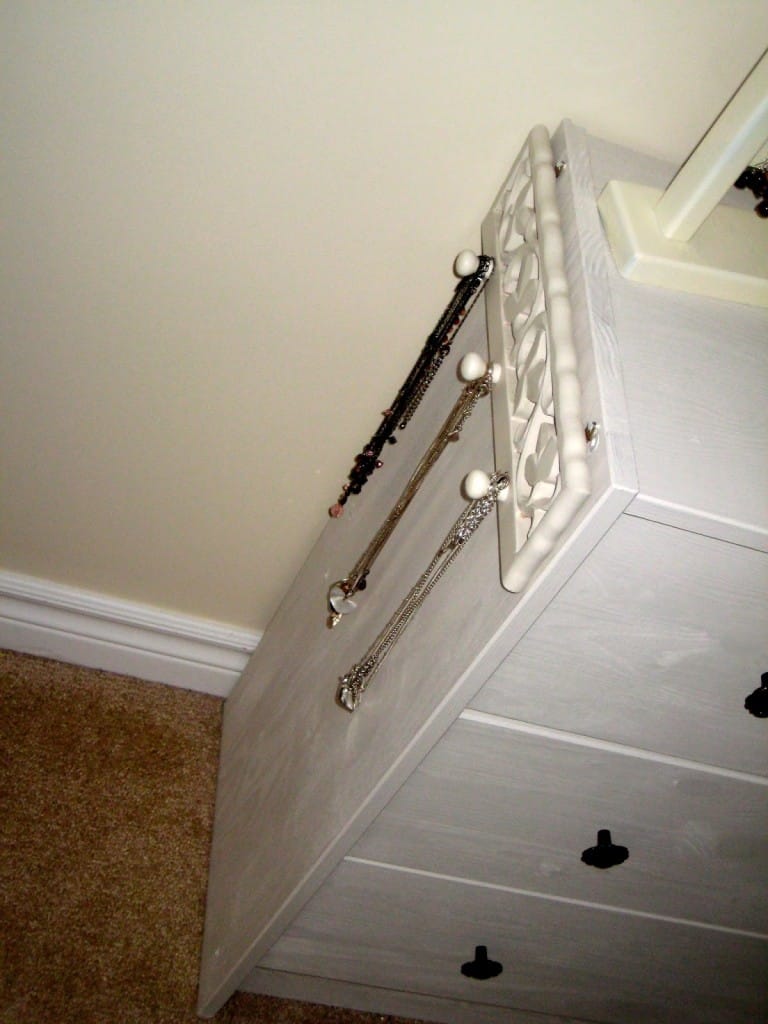 Some knobs attached to the side to hang necklaces on.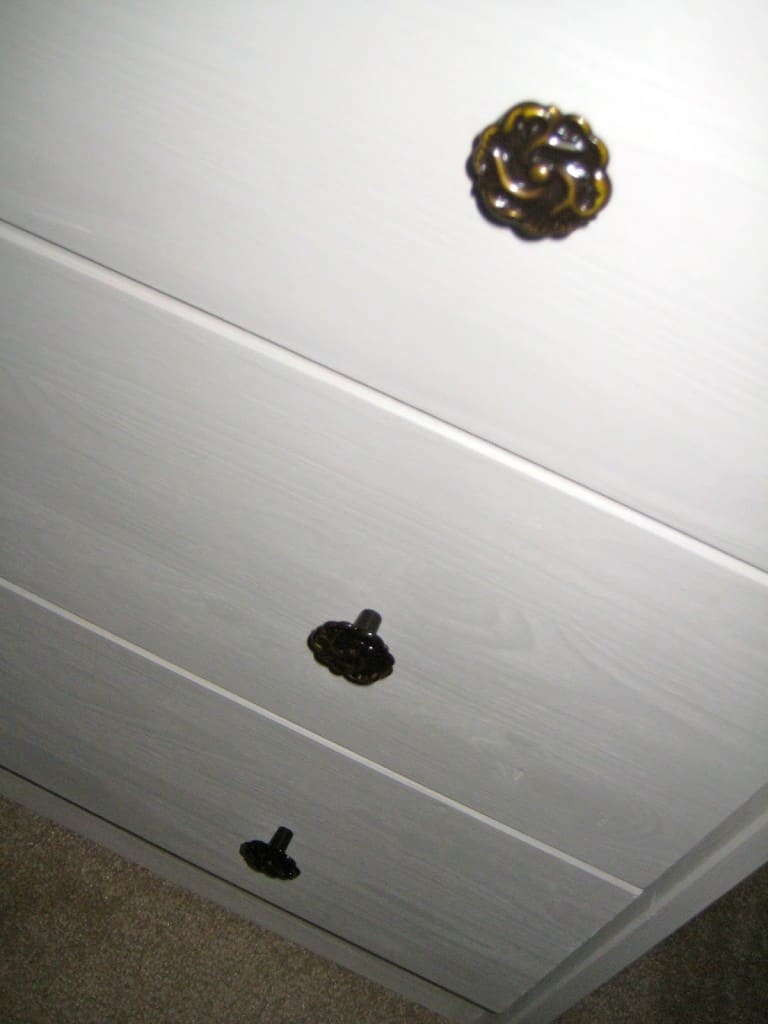 New drawer pulls to match others in the rooms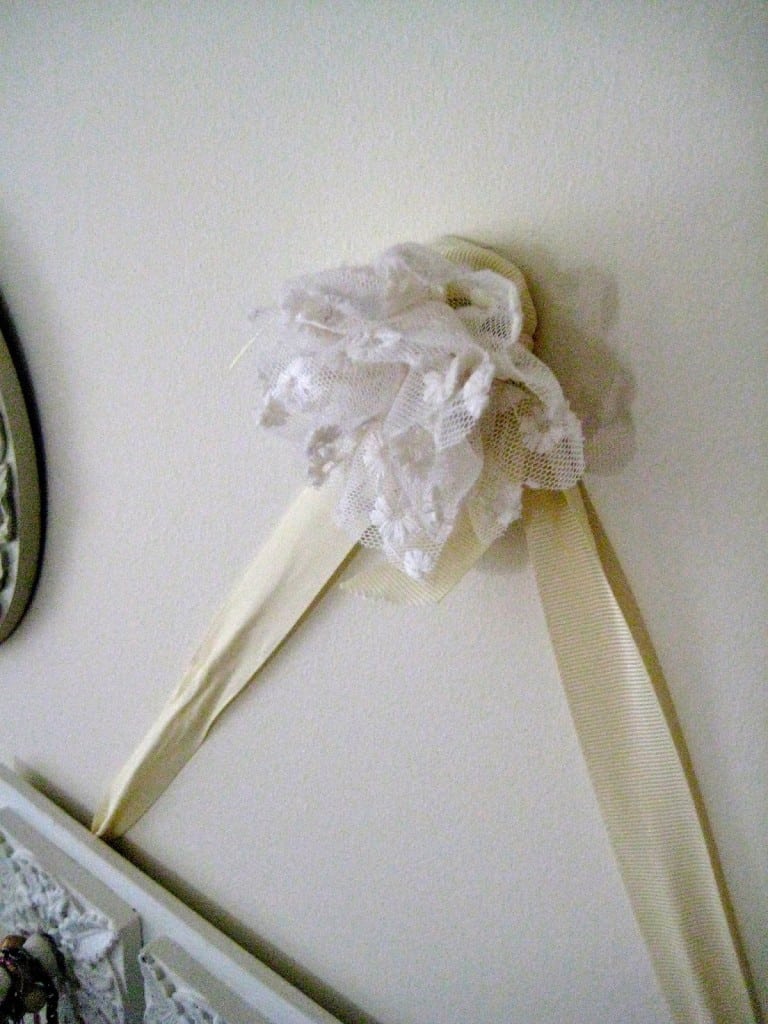 Soft touches here and there.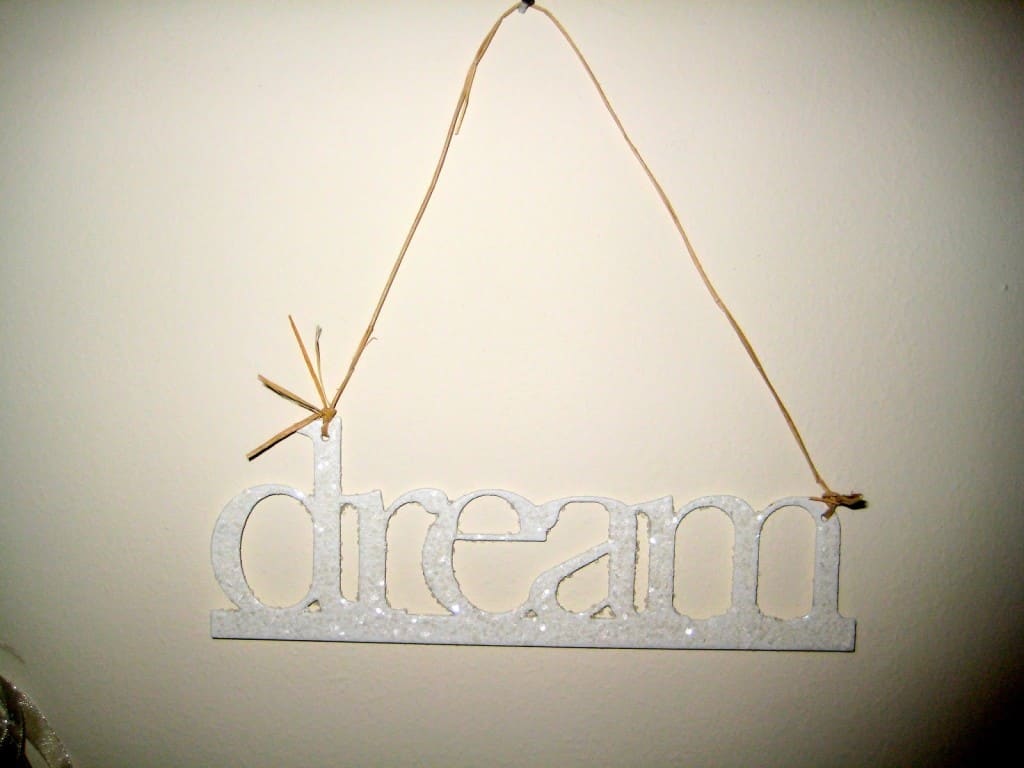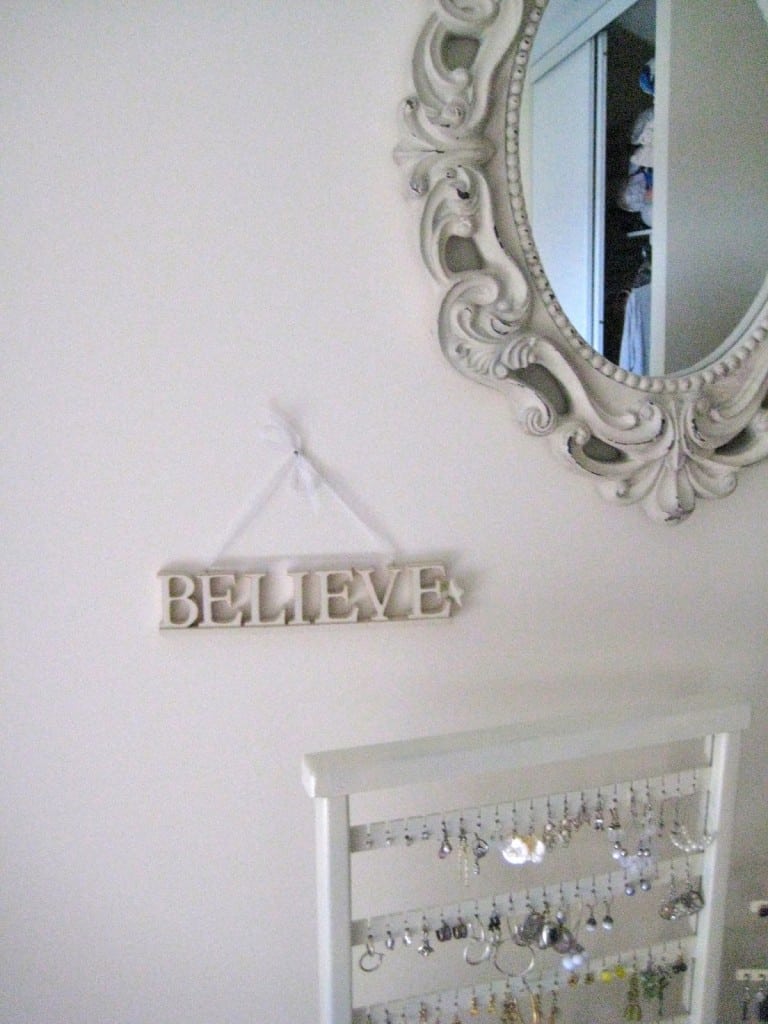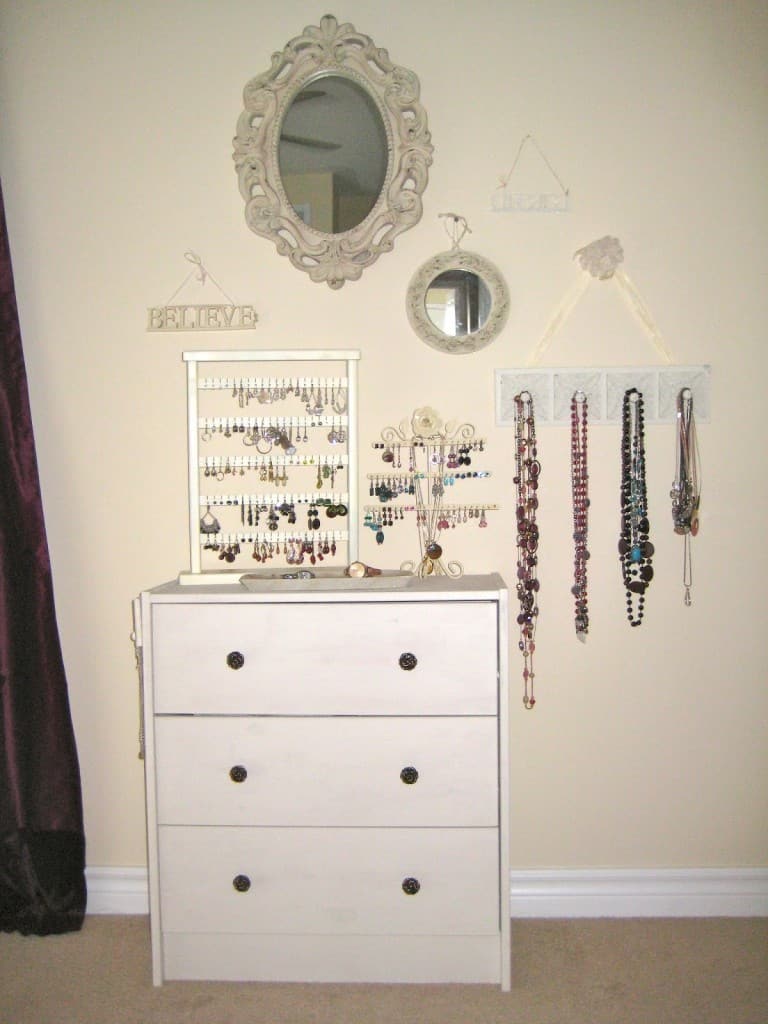 The final group with jewelry 🙂