I know I say this a lot… but I am in love with yet another piece of furniture. This antique armoire or Chifferobe is a turn-of-the-century piece that is well constructed and has many beautiful features. Despite the fact that it was not in the best condition and has had some parts that were falling apart, it I still love that it has a mirror that is tillable, cedar in the tall cabinet part and gorgeous spindle legs.
A friend of mine was using it her charity store as a display piece and decided one day that she no longer needed it! Yay for me!! I love how serendipitously pieces find their way to me 🙂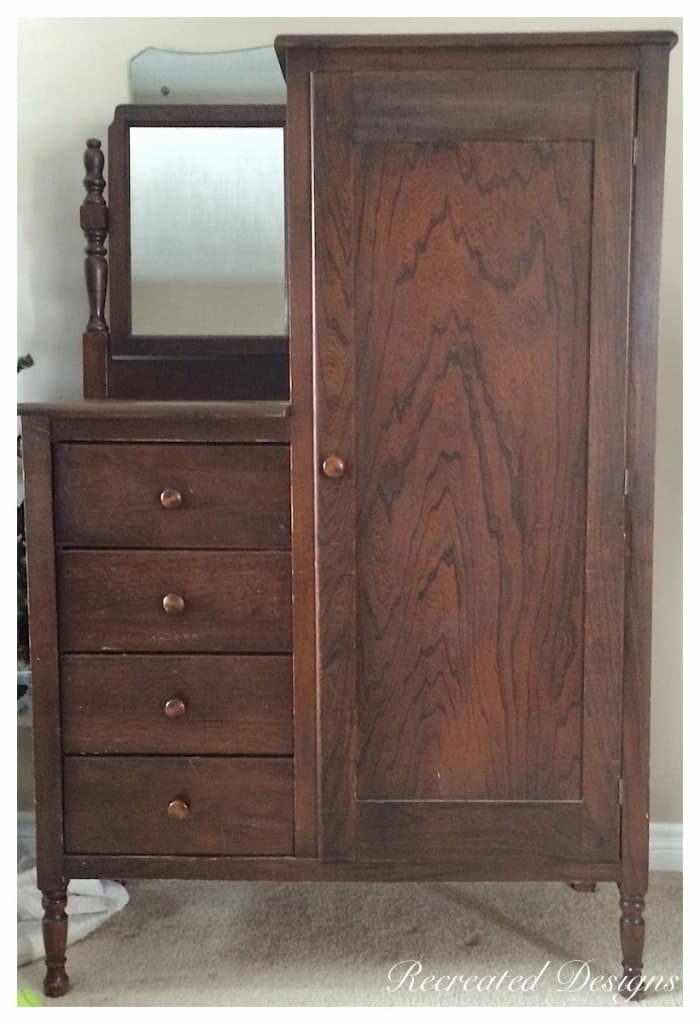 As this piece had never been painted before, I knew I wanted a chippy, well worn look to it when it was done so I decided to use milk paint for it's recreation. Milk paint can be a little bit harder to use than chalk paint or latex, but it creates a beautiful, antiquey feeling finish that is especially lovely when done.
I chose Miss Mustard Seed's Milk Paint in Linen as it would provide a creamy white backdrop for what I had in mind!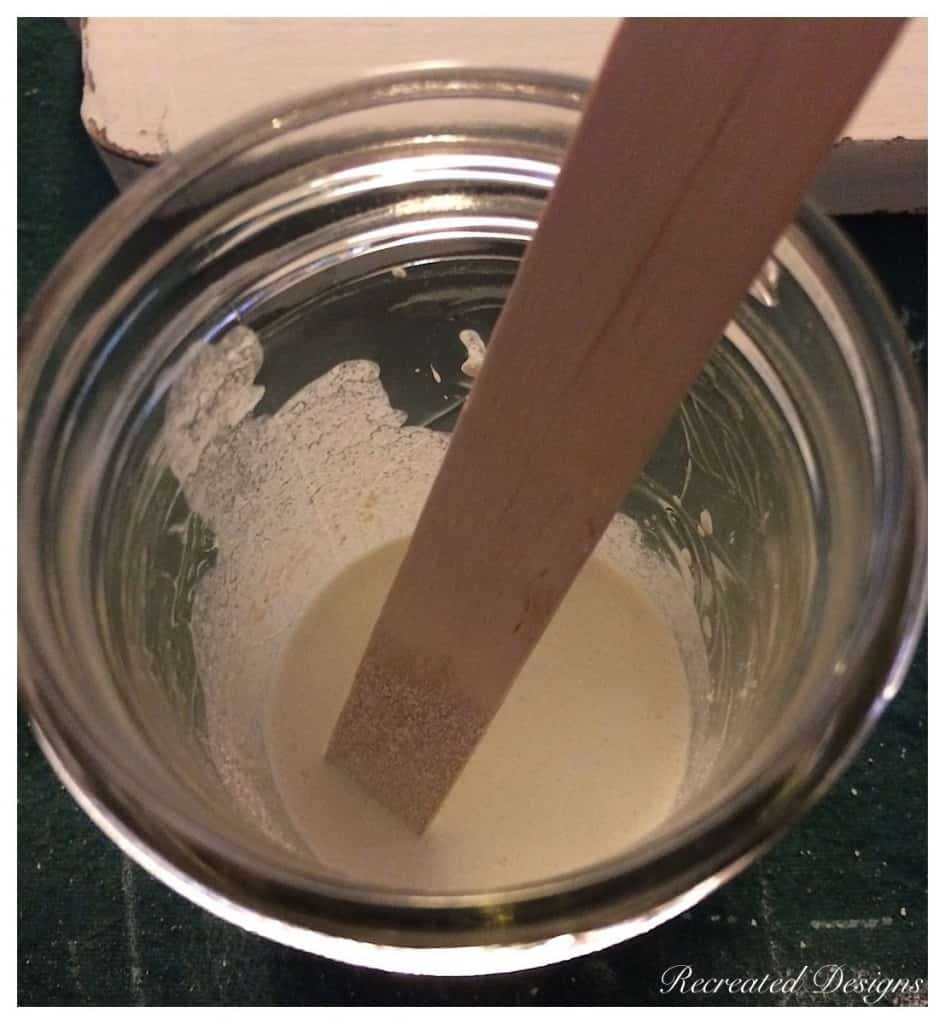 Milk paint tends to go on thinner than latex or chalk paint so it took 3 coats before I got the coverage that I wanted. After the 3rd coat, it still was not completely covered but it was a nice, mostly opaque colour. You can see the difference between coat one and two in the above picture on the right.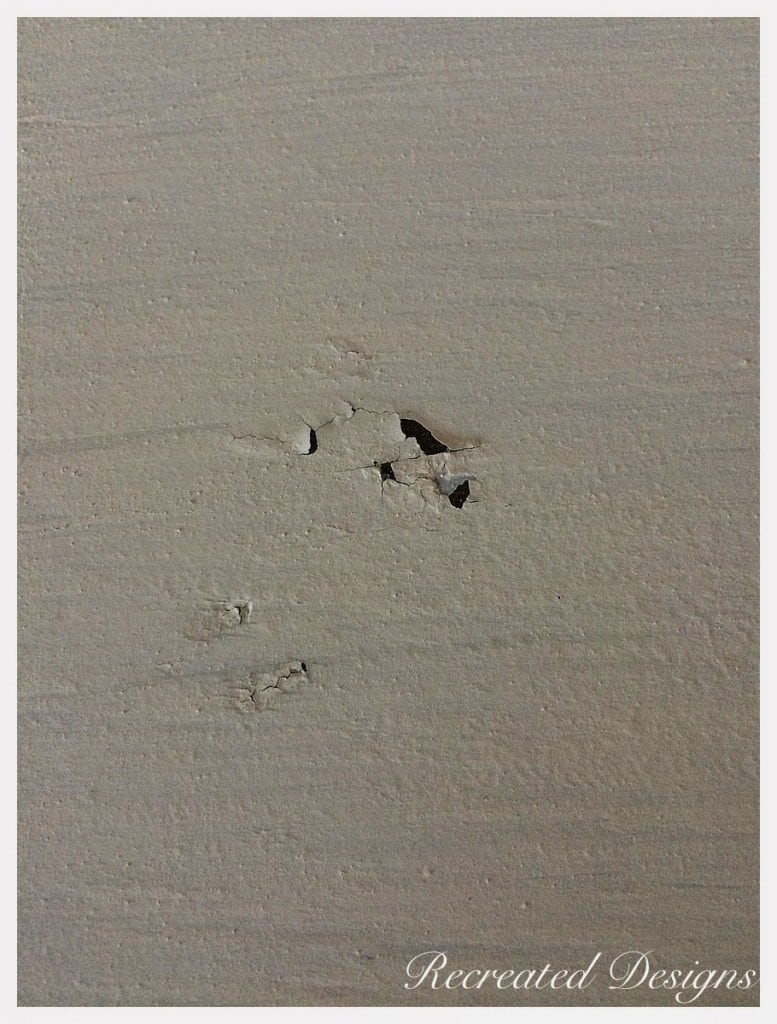 One of my favourite things about milk paint is the chippiness that you can achieve with it. I used a bonding agent with the first coat as I didn't want the entire piece to chip but it still did in some spots. You can see that after the second coat, it began to chip slightly.
Once the cabinet was the colour of Linen that I was pleased with, I began the process of hand painting a floral pattern on it.
I chose Miss Mustard Seed's Milk Paint in Apron Strings for the flowers and used it both full strength (on the right) and mixed with some Linen (on the left) for highlighting.
I lightly chalked out the basic design that I wanted to paint before I began. This gave me a loose guideline to follow as I was painting and allowed me to centre the pattern the way I thought would complement the piece before beginning.
Once the hand painted floral pattern was done, I used extra coarse sand paper to distress the piece to give it a well-worn, well-loved and well-aged look.
I am a lover of details and believe that details make a piece extra special so I painted the bottom of each drawer and the bottom of the cabinet to add a special little pop of colour inside.
After all of the painting and distressing were done, I finished the piece with a coat of hemp oil. Hemp oil not only gives old wood a nice "drink" and finish but it helps to bring out the details of the distressing.
I am amazed how completely transformed this piece was with just a little paint and hand painting! What a difference a little bit of paint makes.