Last Spring my Mom and I were able to take a few hours out of the craziness to drop in on a u-pick tulip farm just outside of Ottawa. I never had a chance to share my photos from that visit so thought I would take you on a little tour today because what is more quintessentially spring than tulips?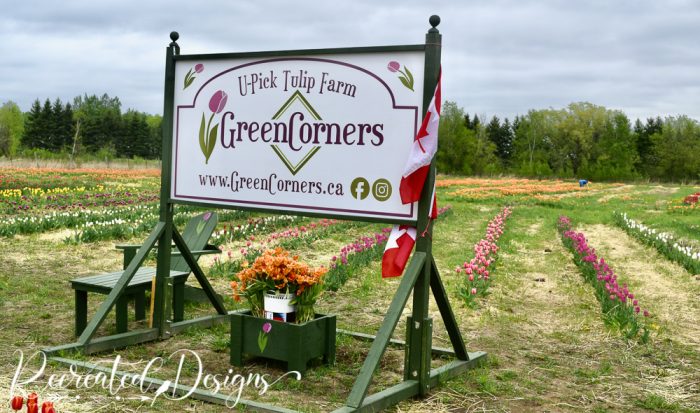 If you follow along with me on Instagram you'll know that I love spring flowers. I have a special fondness for Lily of the Valley, Lilacs, and Tulips so a trip to the Tulip farm was extra fun for me.
The tulips were gorgeous and to see so many of them growing in the fields was beautiful.
I was especially drawn to all of the incredible shades of pinks and puples.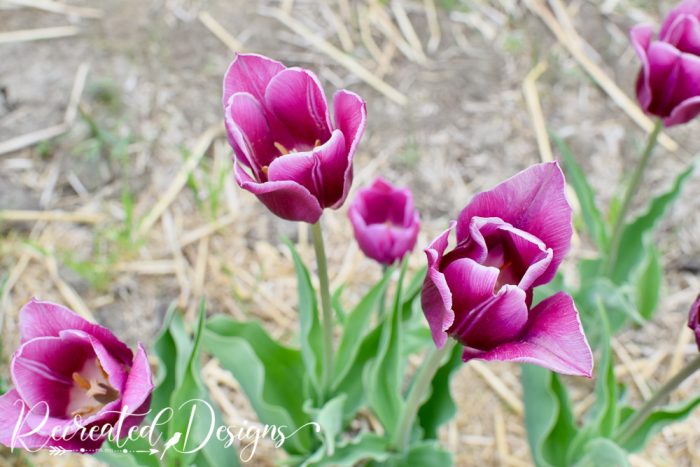 A vintage basket that I brought along was the perfect place to lay the blooms as I picked them.
Having fresh flowers at home always makes me so happy. I can't wait to visit this year and fill my basket again. Even though it won't be for another few weeks it will be worth the wait.
---
In case you missed it…
Did you know that I have started a Youtube series on DIY tips?
You can find the videos here and if you subscribe to the Recreated Designs channel, you will receive a notice each week when a new one airs.
---
Have a wonderful week and enjoy all of those beautiful spring blooms out there!